Holy cow! How did it get to be December 31st already? I am completely unprepared to write this traditional end-of-year post but here we go.
I did not even come close to my goal of reading 515 books in 2015. I was so busy with finishing my last semester of grad school this fall that reading sort of fell off the priority list. I only read 394 books this year, 76 of which were novel-length.
Despite not making my reading goal, I have to say that 2015 was a great year for books. I didn't read much middle grade this year, but I had many YA and picture book favorites.
Picture books:
Waiting
by Kevin Henkes
I get the sense that this is a book the Caldecott committee is discussing at length. It has beautiful illustrations, it bares no obvious lessons (award committees tend to shy away from didacticism), and disguises itself as a simple story shrouded in complexity (the Waiting for Godot of the kid lit world as Betsy Bird likes to call it). Henkes fills your heart with affection for these sweet, quirky toys sitting on the windowsill waiting for nothing in particular it seems...

The Moon is Going to Addy's House by Ida Pearle
Poetry doesn't always have to come in words. Sometimes poetry speaks in pictures, movement, music, or all of these things at once. The Moon is Going to Addy's House is a beautiful example of how poetry can be created in the confluence of art forms. It is a book that feels both classic and modern, both back in time and of the time.

Drum Dream Girl by Margarita Engle, illustrated by Rafael Lopez
This is the story of Millo Castro Zaladarriaga, a young Cuban girl who wanted desperately to play the drums, but she lived in a time when only boys were allowed to play them. This book
is a gorgeous poem that celebrates the power of a passion, which is paired beautifully with Rafael Lopez's vibrant, dreamlike illustrations.
This is Sadie by Sara O'Leary, illustrated by Julie Morstad
This book is everything. This book is about as perfect as a book could possibly be. This book isn't just about Sadie. This book is about us all. We are all Sadie. Some of us just have to look harder to find her within ourselves than others. But she is there. To quote one of my 8th graders, "Sadie represents the child within us all."

Tricky Vic: The Impossibly True Story of the Man Who Sold The Eiffel Tower by Greg Pizzoli
This is what all nonfiction should be: exciting, engaging, and page-turning. Wow! Any guy who conned Al Capone and lived is a guy worth reading about.
Graphic novels: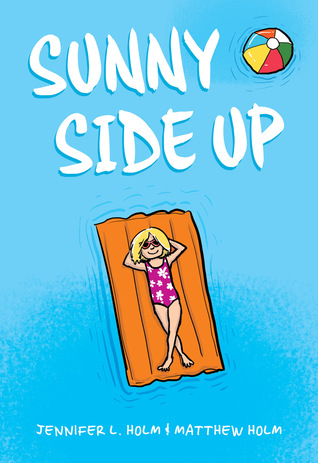 Sunny Side Up by Jennifer L Holm & Matthew Holm
I was born in the very late 70s (Two months before 1980, in fact) but despite the fact that this book takes place in 1975-1976, an incredible sense of familiarity and nostalgia from my own childhood came creeping into my experience of reading this book. Little details as simple as the screen door on Sunny's house in Pennsylvania to the way the Sears logo looked back then, Jenni and Matt Holm clearly did their research on even the smallest of details from this time period. More importantly though, Jenni and Matt Holm tell a heartfelt and compassionate story about a young girl who comes to realize the torment her family is experiencing at the hand of her brother who is overcoming substance abuse. It is through Sunny's experience that many kids will see their own families and the ways a family member's struggles become an entire family's burden.
Displacement: A Travelogue by Lucy Knisley
In this graphic memoir, Knisely, accompanies her grandparents, who are failing in health and mental faculties, on a Caribbean cruise. It is a
sensitive, earnest, fatalistic look at family and mortality, yet also done somehow with a lighthearted touch.
Middle Grade:

Echo by

Pam Muñoz Ryan
This is one of the most stunning audiobooks I have ever listened to. As someone who studied classical piano for over a decade, the musical themes and accompanying soundtrack with the audiobook made this story come alive.
Echo is a book for not only the readers in your life who love music, but also for those sensitive readers who are looking for books to be transcendent – to give you an experience beyond your emotions, becoming almost a spiritual experience. And that is what makes Echo more than just a heartprint book for me – it is a book that feeds my soul.
Young Adult: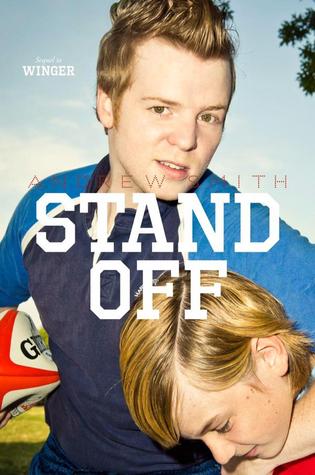 Stand Off
by Andrew Smith
Ryan Dean West is my all-time favorite character in YA literature. I'm so glad Andrew Smith brought him back for a sequel to help readers heal from the sadness that occurred at the end of
Winger
.
All American Boys by Jason Reynolds and Brendan Kiely
Books save lives. And they change hearts and minds. This will be one of those books. This book is in your face enough to start conversations, but nuanced enough to make it more than a black vs. white, us vs. them issue. This book is a great ladder to Ta-Nehisi Coates' book which is also on my list of favorite books of 2015.
Enchanted Air
by Margarita Engle
Before I read Engle's memoir in verse, I had very little desire to ever visit Cuba someday. During and after reading Engle's memoir in verse, I have now very eagerly added it to my bucket list.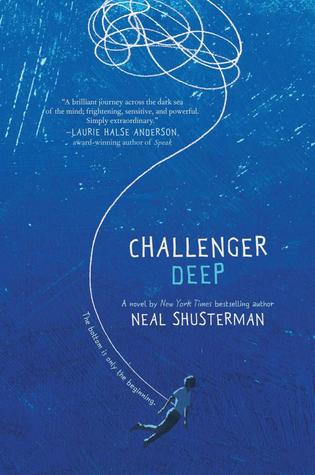 Challenger Deep
by Neal Shusterman
An incredibly powerful and personal tale of a young man's descent into the depths of schizophrenia. The book is a masterfully woven extended metaphor that would benefit a close reading of certain passages because important details are sure to be missed upon first reading.

Solitaire by Alice Oseman
Tori Spring is a modern-day female Holden Caulfield.
Solitaire is a genius work of young adult fiction. It is both literary and accessible. It's a book that I think hasn't been given enough marketing buzz, and so I will be personally recommending it to anyone who likes a good angsty teen drama with a whip-smart, self-deprecating protagonist.
Adult non-fiction: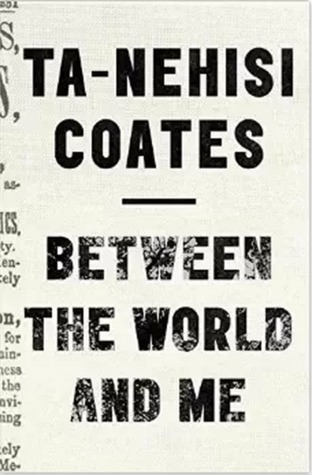 Between the World and Me
by Ta-Nehisi Coates
A book that will continue conversations started by All American Boys by looking further into the depths of white privilege and how black bodies are treated in this country. A book every white American should read and one that will make you uncomfortable. That's supposed to happen. And while you wade around in your discomfort, just know that many others continue to drown.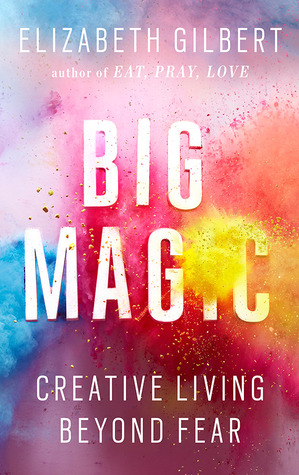 Big Magic: Creative Living Beyond Fear by Elizabeth Gilbert
Big Magic is a revelation. It is a paradigm shift in how we should approach creativity. Elizabeth Gilbert posits that we need to throw away the trope of the tormented artist in favor of lightness, curiosity and play in our creative work. She has definitely inspired me in how I will approach my writing life from this moment forward.