In 2016, I set the goal to read 500 books.
I read 534.
60 were novel-length and of those 60, half of them I read with my eyes and the other half I read with my ears.
Of those 534 books that I read in 2016, here were some of my favorites. In the interest of full-disclosure, links will take you to my Amazon Affiliate page, so if you buy any of them, I receive a small percentage.
Favorite Picture Books - Inspirational
I Dissent: Ruth Bader Ginsburg Makes Her Mark
by Debbie Levy, illustrated by Elizabeth Baddeley
In order to get through the next 4 years, I'm gonna have to read a whole lot more books about inspiring and heroic women like RBG.
Preaching to the Chickens
by Jabari Asim, illustrated by E.B. Lewis
John Lewis represents all that is good and right in our country. Before he was making Good Trouble, as a child, he was taking care of his family's flock of chickens and also preparing for his aspirations as a preacher at the same time. An endearing look at the childhood story of the man who has become known as America's moral conscience and who has always been on the right side of history.
A Child of Books by Oliver Jeffers and Sam Winston
This book is EVERYTHING. If you love books, it will resonate strongly with you and hopefully it will make you want to share it with every child in your life.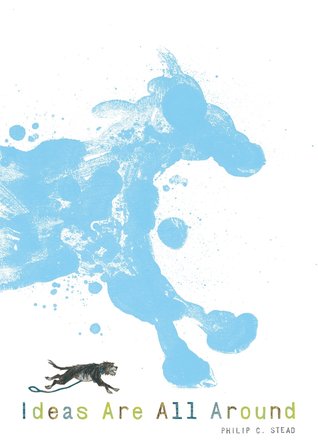 Ideas Are All Around by Philip C. Stead
If you teach writing, you're going to want this book because once you finish reading it, you will want to write and create. A book that manages to inspire readers to say, "I want to do that and I CAN do that!" is a rare gem indeed.
School's First Day of School
by Adam Rex, illustrated by Christian Robinson
A book that is an absolute must-read on any first day of school, no matter how old your students are. And if any picture book of 2016 were to be considered for a Newbery and not just a Caldecott, it would be this one. Adam Rex's writing has that exact distinguished quality that the Newbery committee saw in Matt de la Pena's Last Stop on Market Street.

The Bear and the Piano by David Litchfield


David Litchfield, you had me at piano. And you kept me turning pages at this tender, quirky prodigal son story.



Favorite Picture Books - Humor
Penguin Problems by Jory John, illustrated by Lane Smith
A cranky penguin who complains about everything gets a lesson on appreciating what you have from a wise walrus. I loved the juxtaposition of the short, simple text on all the pages, coupled with the wise walrus's lengthy soliloquy toward the end of the story.
Dragon Was Terrible by Kelly DiPucchio, illustrated by Greg Pizzoli
How do you tame the savage beast? That's what the king, the knights, and the villagers are trying to figure out. A hilarious story that will no doubt be a read aloud hit. I may even be able to use it as a mentor text about supporting your thesis (just HOW was dragon so terrible?) :)
Favorite Middle Grade Novel: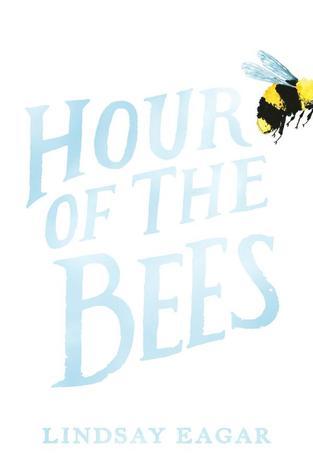 Hour of the Bees by Lindsay Eagar
I didn't read much middle grade this year but what I did read was pretty amazing. This book is simply stunning. It is magical realism at its finest. Despite being middle grade fiction, I wouldn't hesitate to put this book in a high school classroom. In fact, I'd recommend it to anyone who read and loved Bone Gap.
Favorite YA Novels
The Last True Love Story
by Brendan Kiely
I had the pleasure of hearing Brendan talk about the premise of this book at a Simon & Schuster dinner at NCTE and it immediately became my plane reading on my flight home. It did not disappoint. This modern retelling of
The Odyssey
takes place on a roadtrip and has a feminist spin. Kiely's desire to celebrate consent, coupled with his protagonist's honorable desire to help his grandfather, who is suffering from Alzheimer's, visit the place where he was married so he wouldn't forget his wife, makes him one of the most memorable protagonists of 2016.
Salt to the Sea
by Ruta Sepetys
In her new novel, Ruta Sepetys does just as she did in
Between Shades of Gray
-- brought to light a moment in history that no one ever knew about. In this case, it's the biggest disaster in maritime history. Told in short chapters via four characters' alternating points-of-view, this book will leave you staying up late into the night to finish as you say to yourself, "Just one more chapter."
The Memory of Things
by Gae Polisner
This is a book that takes place during 9/11 but manages to not be ABOUT 9/11. It's a reminder to us all that despite great tragedy, life goes on and the world keeps turning. It's a book that took me back to that fateful day in September of 2001 and what I was feeling, but it reminds me that the students I now teach weren't even born yet when it happened.