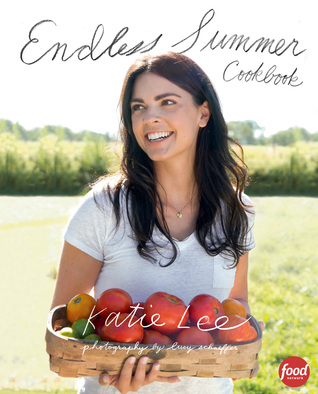 In
Endless Summer
, Katie Lee invites readers to her home in the Hamptons, a place of beauty and bounty. Lee shows readers a different side of the Hamptons, one that is different from the life of indulgence, excess, and snobbery that is so often portrayed on TV and in movies. Here, Lee shows a more laid-back, down-home side of this place and while I'm still not completely convinced that it isn't the snobbish, persnickety hamlet of which it has been long portrayed, I also appreciate that Lee is giving readers a different view into this community that she loves.
As winter is approaching, a book like this just makes me long for an endless summer even more. Cold weather and I don't get along and so perhaps on those gray, depressing days, I can pick up this cookbook and remember what I have to look forward to when warm weather finally makes its way back to the northern hemisphere.
Individual recipes in this cookbook don't particularity stand out to me. Instead, it's the tone and the vibe of the book that intrigues me. The simple, clean layout along with the lovely yet no-nonsense writing makes
Endless Summer
a cookbook worth picking up and perusing even if you don't end up attempting any recipes from its pages.
Endless Summer
by Katie Lee
Published:
April 14, 2015
Publisher:
Stewart, Tabori and Chang
Pages:
224
Genre:
Cookery
Audience:
Adults
Disclosure:
Library Copy
If you buy this book or any book through Amazon, it is my hope that you also regularly patronize independent bookstores, which are important centerpieces of thriving communities. While I am an Amazon Affiliate, that by no means implies that I only buy my books through their website. Please make sure you are still helping small, independent bookstores thrive in your community. To locate an independent bookstore near you, visit IndieBound.