It's Monday! What are you reading? Is a wonderful community of readers, teachers, and librarians. Hosted by Jen over at
Teach Mentor Texts
along with Kellee and Ricki at
Unleashing Readers
, participants share their reading adventures from the past week along with their reading plans for the week ahead.
My Monday posts are generally just a highlight of what I've been reading during the week so if you'd like to see all that I've been reading, follow my
Goodreads
page.
Last week I finished reading:
Captain Pug: The Dog Who Sailed the Seas
by Laura James, illustrated by Eglantine Ceulemans
Patina
by Jason Reynolds
Picture books that stood out in the pile:
Please, Open This Book!
by Adam Lehrhaupt, illustrated by Matthew Forsythe
Fun metafiction picture book that makes kids think about what happens to characters after you close a book.
The Gift of Nothing by Patrick McDonnell
Sometimes the best gift you can get is time with the people you love
Grandad's Island by Benji Davies
A quiet yet joyful story about death and grief of a loved one
Madeline Finn and the Library Dog by Lisa Papp
Full review coming soon
Stay: A Girl, a Dog, a Bucket List by Katie Klise, illustrated by M. Sarah Klise
In hindsight, I probably shouldn't have read this less than a week after having to say goodbye to my beloved dog, Guenter, but this is a beautiful story that will start to help kids wrap their minds around the idea of their own beloved dogs not being there forever.
Currently Reading: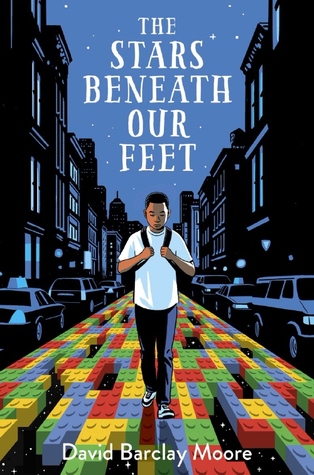 The Stars Beneath Our Feet by David Barclay Moore
I am loving this book so far. It reminds me so much of my favorite Jason Reynolds book, When I Was the Greatest.