Originally hosted by Sheila at
Book Journey
, Jen over at
Teach Mentor Texts
along with Kellee and Ricki at
Unleashing Readers
also host a kidlit version of It's Monday! What are You Reading?
My Monday posts are generally just a highlight of what I've been reading during the week so if you'd like to see all that I've been reading, follow my
Goodreads
page.
Last week I reviewed:
Same Sun Here
by Silas House and Neela Vaswani
I finished reading: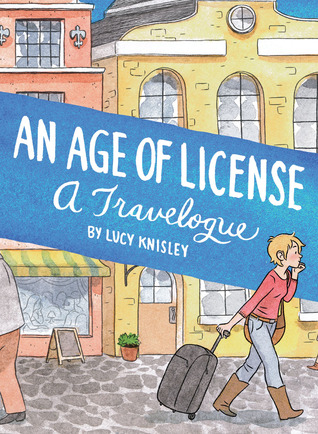 An Age of License: A Travelogue
by Lucy Knisley
That settles it. I will be reading everything Lucy Knisley publishes, no questions asked. Between this book, French Milk, and Relish, I am completely smitten with her work!
I finished reading with my ears: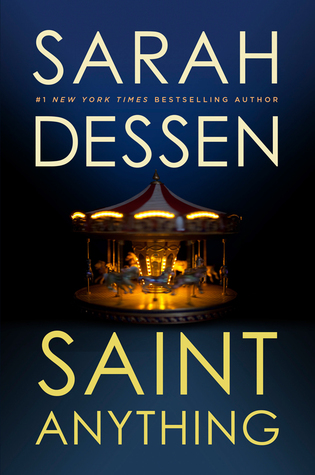 Saint Anything by Sarah Dessen
I have a confession to make: this is my first time reading a Sarah Dessen novel. It feels sacrilegious to say that since I'm an avid reader of YA, but they just never seemed to appeal to me for whatever reason. I'm glad I finally decided to suck it up and finally pick one up because I really enjoyed Saint Anything. It will definitely not be my last Sarah Dessen novel that's for sure.
I read one picture book last week and it was a goodie:
Interstellar Cinderella by Deborah Underwood, illustrated by Meg Hunt
Cinderella, rock on with your bad self. I love the message of girl power in this futuristic version of a beloved fairy tale.
Currently reading:
Fish in a Tree by Lynda Mullaly Hunt
Currently reading with my ears:
Challenger Deep by Neal Shusterman
This book is incredibly intense. You really do experience Caden's descent into madness, especially when the narrative shifts from first to second person.
Last week on my teaching blog:
Wherever you go, there you are
As the school year ends, advocacy is on my mind
The universe honors love
5 things I'm celebrating today