Originally hosted by Sheila at
Book Journey
, Jen over at
Teach Mentor Texts
along with Kellee and Ricki at
Unleashing Readers
also host a kidlit version of It's Monday! What are You Reading?
My Monday posts are generally just a highlight of what I've been reading during the week so if you'd like to see all that I've been reading, follow my
Goodreads
page.
Gah! It's June already! What?
Summer vacation is a mere 4 days away! #Bookaday is so close! I got a head start this weekend though by getting a lot of reading accomplished. :)
Last week I reviewed:
Rose Water and Orange Blossoms
by Maureen Abood
Solitaire
by Alice Oseman
I finished reading: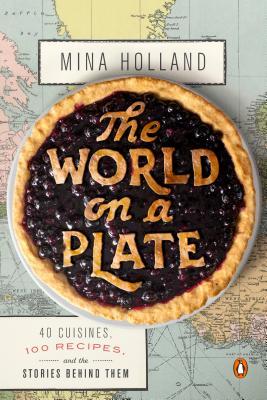 The World on a Plate: 40 Cuisines, 100 Recipes and the Stories Behind Them by Mina Holland Tomboy by Liz Prince I will be writing a review of The World on a Plate soon, which is a must-read for foodies. In Tomboy Liz Prince reminisces about her childhood and adolescence

when she felt like she ever fit in anywhere because denounced all things "girly" at a young age. As a result she constantly had to defend her "being a girl" to society, as people often mistook her for a boy or a lesbian. Right off the bat, the task is thrust upon readers to examine their gender biases and expectations in this humorous and heartfelt graphic memoir. A great addition to any classroom library in grades 8 and up.

I finished reading with my ears:
Same Sun Here by Silas House and Neela Vaswani
Review to come tomorrow
Picture books worth talking about:
Emu by Claire Saxby and Graham Byrne
Who doesn't love an love emu's inquisitive yet slightly menacing gaze? In addition to being informative, this book has evocative illustrations and beautiful writing.
The Skunk by Mac Barnett, illustrated by Patrick McDonnell
A very strange book, but that's not necessarily a bad thing. Mac Barnett seems to be carving his niche in the children's lit world as the guy who writes books that leave you scratching your head, not entirely sure you "get" it, but embracing the uncertainty and coming to like it the more you think on it.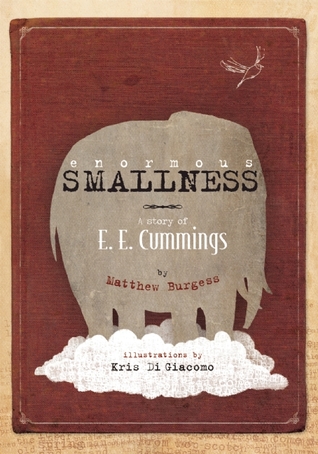 Enormous Smallness by Matthew Burgess, illustrated by Kris DiGiacomo
Born Edward Estlin Cummings, who eventually became the writer we all know as e.e. cummings, one of the most, (if not THE MOST) innovative, playful poets to ever live. This wonderful picture book biography honors that whimsical playfulness that was often found in his words.
Currently reading: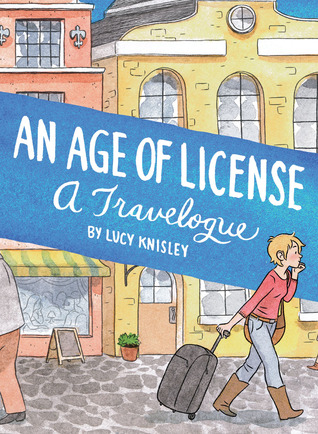 An Age of License: A Travelogue by Lucy Knisley
I've been seeing this book on lots of people's It's Monday posts lately and since I love Lucy Knisley, I had to move it to the top of my TBR.
Currently and still reading with my ears: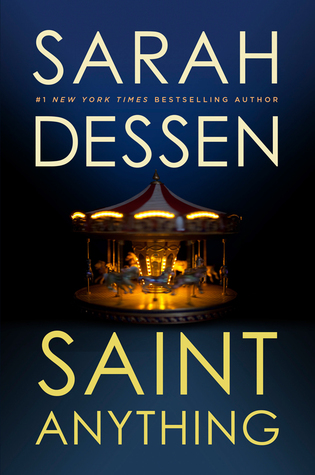 Saint Anything by Sarah Dessen
Challenger Deep by Neal Shusterman