Originally hosted by Sheila at
Book Journey
, Jen over at
Teach Mentor Texts
along with Kellee and Ricki at
Unleashing Readers
also host a kidlit version of It's Monday! What are You Reading?
My Monday posts are generally just a highlight of what I've been reading during the week so if you'd like to see all that I've been reading, follow my
Goodreads
page.
Last week I reviewed:
Drum Dream Girl
by Margarita Engle, illustrated by Rafael Lopez
I finished reading:
French Milk
by Lucy Knisley
This was a re-read for me. I read it back in 2009, but wanted to read it again because I have been on a Lucy Knisley kick lately, wanting to read ALL THE BOOKS by her.
Dogs are People, Too by Dave Coverly
Reminds me of a dog-centric version of The Far Side. Clever and funny. What more could you ask for?
I finished reading with my ears: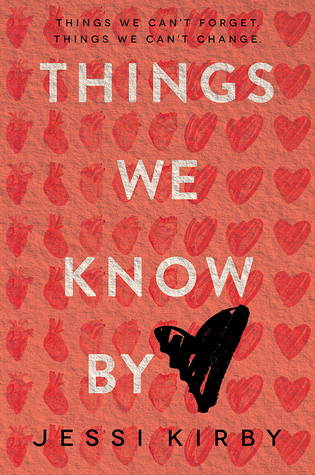 Things We Know by Heart by Jessi Kirby
I don't really have much to say about this book. It was a sweet summer romance but I won't be remembering much about it a few weeks from now.
Picture books I enjoyed last week:
I'm Trying to Love Spiders by Bethany Barton
Who says factual books can't be funny and full of voice? Certainly not Bethany Barton! This book helps arachnophobes come to grips with their fear through humor and logic.
Night Animals
by Gianna Marino
Who knew that those nocturnal animals we're all scared of were scared of each other?
Black Cat by Christopher Myers
As much as I loved the illustrations, I am dying to type the text out and have it stand alone because Myers paints his words with such imagery and sensory detail. I definitely want to use this in my poetry writing unit.
Space Boy and His Dog by Dian Curtis Regan, illustrated by Robert Neubecker
This is a story about Niko and his dog, Tag, who go into outer space to look for Mrs. Jarabaldi's lost cat. But it is definitely NOT a story about Niko's sister, Posh.
Currently reading:
Goodbye Stranger by Rebecca Stead
Jumped In
by Patrick Flores-Scott
Currently reading with my ears:
Echo
by Pam Munoz Ryan
This book is incredibly special. At one point I had to stop listening just to process all the things I was feeling from such profound, beautiful writing.
Last week on my teaching blog:
The promise of a blank notebook
Celebrate past, present, and future