Originally hosted by Sheila at
Book Journey
, Jen over at
Teach Mentor Texts
along with Kellee and Ricki at
Unleashing Readers
also host a kidlit version of It's Monday! What are You Reading?
My Monday posts are generally just a highlight of what I've been reading during the week so if you'd like to see all that I've been reading, follow my
Goodreads
page.
Holy cow! How is it August already? I start teaching again in two weeks! :O Guess I've gotta get busy reading these last two weeks of freedom, huh?
Last week I reviewed: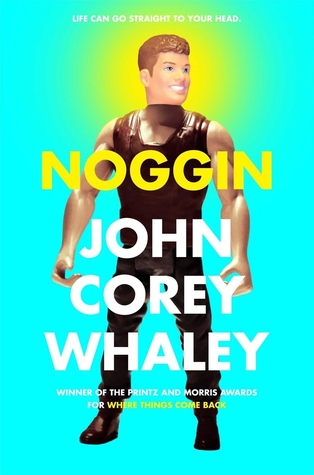 Noggin
by John Corey Whaley
Bill the Boy Wonder: The Secret Co-Creator of Batman
by Marc Tyler Nobleman, illustrated by Ty Templeton
I finished reading: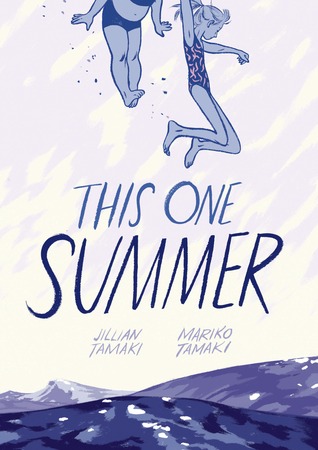 This One Summer
by Mariko Tamaki, illustrated by Jillian Tamaki
Beautiful art and somewhat intriguing storyline, but it felt like the story was missing a thread to tie it all together. I just didn't quite connect with it the way I was hoping to. Nevertheless, it was a quick read and worth the short time it took to finish it.

And of course, I'm looking forward to the #yalit101 Twitter chat about this book on August 26th at 8 PM ET.
Picture books I really enjoyed:
Gravity by Jason Chin
Sparse but wonderful nonfiction text with stunning illustrations. Could see this one being a Geisel or even Caldecott contender.
Mama Built a Little Nest by Jennifer Ward, illustrated by Steve Jenkins
If the picture book illustrator is Steve Jenkins I will read it. His paper collage art is always so detailed and visually intriguing, as you wonder how he could possibly do such miraculous things with paper and some scissors. This nonfiction title by Jennifer Ward includes a pleasant and informational rhyming quatrain about a different bird and the type of nest it builds on a two-page spread, along with some added information about each bird on the facing page.
I finished

reading with my ears:
After the End by Amy Plum
Strange premise, but an engaging read. I still get really irritated with the trend in YA lit today that series books can't stand on their own and there has to be a "to be continued..." Cliffhanger endings are one thing, and I don't mind them as long as most of the conflict that has been building in said novel has been somewhat resolved, but to leave something completely unresolved just to pick it back up in the next book really annoys me.
The Elite by Kiera Cass
Speaking of picking it back up in the next novel...
While I can't call myself a fan of this series, I also can't stop listening to it either so I guess there's something to be said for that.
Currently and still reading:
Burnt Toast Makes You Sing Good: A Memoir of Food and Love from an American Midwest Family by Kathleen Flinn
I hope to have this book finished this week. Flinn will be visiting a local bookstore on August 20th so I want to make sure I have it at least finished before then.
Wondrous Words: Writers and Writing in the Elementary Classroom by Katie Wood Ray
Don't let the subtitle of this book fool you. No matter what grade level you teach, if you are a teacher of writing, this book is worthwhile.
Currently reading with my ears:
The One
by Kiera Cass
Posts last week from my teaching blog:
Storify archives curation: July #nctechat and #titletalk
My beef with "Word Crimes"
Advocating for students should not mean silencing teachers