Originally hosted by Sheila at
Book Journey
, Jen over at
Teach Mentor Texts
along with Kellee and Ricki at
Unleashing Readers
also host a kidlit version of It's Monday! What are You Reading?
My Monday posts are generally just a highlight of what I've been reading during the week so if you'd like to see all that I've been reading, follow my
Goodreads
page.
Today is my first day back in the classroom -- with students! Wish me luck!
Last week I reviewed: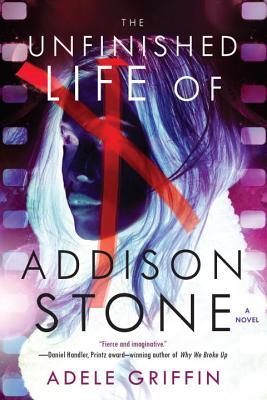 The Unfinished Life of Addison Stone
by Adele Griffin
I finished reading:
Burnt Toast Makes You Sing Good: A Memoir of Food and Love from an American Midwest Family by Kathleen Flinn
I'm looking forward to using this book as a mentor text to get students telling family stories that revolve around food. Flinn is also coming to Ann Arbor on Wednesday and I'm looking forward to hearing more about her life in the kitchen.
I finished reading with my ears:
Bigger Than a Bread Box
by Laurel Snyder
A book that all kids who are going through a parents' divorce will identify with. The main character's wishes manifest themselves through a magical bread box, which she soon realizes is just a crutch that causes more problems than it solves.
My favorite picture book last week was:
Tadpole's Promise
by Jeanne Willis, illustrated by Tony Ross
Oh my gosh! The ending broke my heart. I so wasn't expecting that. Definitely a discussion-worthy book to share with students.
Currently reading:
Horrorstör
by Grady Hendrix
Horror novel or IKEA catalog rip-off? You decide. I love the eclectic collection of books
Quirk
has in their arsenal.
Currently reading with my ears:
Life by Committee by Corey Ann Haydu
Saving CeeCee Honeycutt by Beth Hoffman
Last week on my teaching blog:
New beginnings: A look into my past, present, and future