Originally hosted by Sheila at
Book Journey
, Jen over at
Teach Mentor Texts
along with Kellee and Ricki at
Unleashing Readers
also host a kidlit version of It's Monday! What are You Reading?
My Monday posts are generally just a highlight of what I've been reading during the week so if you'd like to see all that I've been reading, follow my
Goodreads
page.
Well we're off and running! Last week was the first week of the new school year and so far everything is great.
I wrote about my week over on my teaching blog
.
On this blog, I also wrote about two awesome events that happened at
Nicola's Books
last week:
90 Second Reads with Gae Polisner, Bethany Neal, Lara Zielin, and Carrie Harris
Kathleen Flinn talks about her new book, Burnt Toast Makes You Sing Good
Last week I reviewed:
After the End
by Amy Plum
Since I've been so busy with the start of the school year, the only thing I finished reading last week was: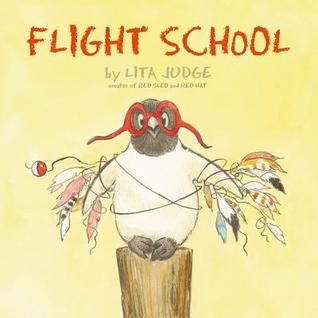 Flight School
by Lita Judge
What a delightful story about a little penguin who feels in his soul that he's meant to fly. The illustrations in this book are something special. I'm putting this on my Caldecott short list.
Currently reading:
Horrorstör
by Grady Hendrix
Star Wars: Jedi Academy, Return of the Padawan
by Jeffrey Brown
Still reading with my ears:
Life by Committee by Corey Ann Haydu
Saving CeeCee Honeycutt by Beth Hoffman