Originally hosted by Sheila at
Book Journey
, Jen over at
Teach Mentor Texts
along with Kellee and Ricki at
Unleashing Readers
also host a kidlit version of It's Monday! What are You Reading?
Happy Memorial Day! Long weekends mean more time for reading!
Last week I reviewed:
The Soccer Fence
by Phil Bildner
I finished reading:
The Hero's Guide to Being an Outlaw by Christopher Healy
A bit longer than I would have liked and it was difficult to keep track of all the characters, but otherwise a great conclusion to this hilarious trilogy.
I also finished reading with my ears:

Moon Over Manifest by Claire Vanderpool
Liked it. Didn't love it. Will most likely have forgotten most of it in a few days. Jenna Lamia was a perfect fit to narrate the audiobook. She definitely made me enjoy the book more than if I had read it on my own.
Picture books I really enjoyed last week:
The Night Riders by Matt Furie
Odd and wonderful at the same time. A frog and a rat go on a bike ride at night and meet many strange, fantastical creatures along the way. A wordless picture book perfect for middle grade readers.
Duck, Duck, Moose! by Sudipta Bardhan-Quallen, illustrated by Noah Z. Jones
Fans of Z is for Moose will love this picture book about a big galoot of a moose who has trouble not (accidentally) destroying everything in his wake. But that's OK. The ducks love him anyway. This is one of those books that you like more and more as time goes on.
The Girl and the Bicycle by Mark Pett
I loved this one even more than The Boy and the Airplane. It's amazing how much emotion can be conveyed with no words at all. I especially love that the airplane even makes a cameo appearance in this story.
Currently reading:
Nerd Camp by Elissa Brent Weissman
Currently reading with my ears: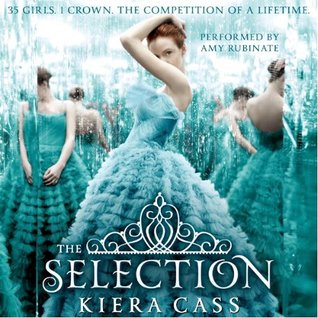 The Selection by Kiera Cass
Also, last week on my teaching blog I posted:
Existentialism on a Weeknight
May 2014 #nctechat Storify on Summer Reading