It's Monday! What are you reading? Is a wonderful community of readers, teachers, and librarians. Hosted by Jen over at
Teach Mentor Texts
along with Kellee and Ricki at
Unleashing Readers
, participants share their reading adventures from the past week along with their reading plans for the week ahead.
My Monday posts are generally just a highlight of what I've been reading during the week so if you'd like to see all that I've been reading, follow my
Goodreads
page.
Last week I reviewed:
The Music of Life: Bartolomeo Cristofori and the Invention of the Piano
by Elizabeth Rusch illustrated by Marjorie Priceman
If you know me at all outside of this blog, the fact that I read and reviewed this book does not surprise you one bit.
I finished reading: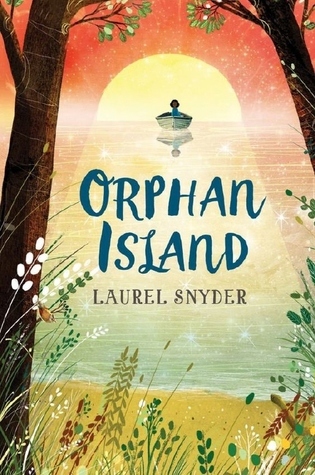 Orphan Island by Laurel Snyder
I have a blog tour coming up with this book so I'll save my longer thoughts for that post, but bottom line: this book just begs to be discussed with book clubs and literature circles.
I finished reading with my ears:
Allegedly by Tiffany D. Jackson
This book is intense, page-turning, and wholly unsettling. An ending that will get young people endlessly talking and debating.
Favorite picture book I read last week:
Almost Everybody Farts
by Marty Kelley
You can never go wrong with a good old-fashioned fart book to get kids reading.
Currently reading:
Saving Red by Sonya Sones