It's Monday! What are you reading? Is a wonderful community of readers, teachers, and librarians. Hosted by Jen over at
Teach Mentor Texts
along with Kellee and Ricki at
Unleashing Readers
, participants share their reading adventures from the past week along with their reading plans for the week ahead.
My Monday posts are generally just a highlight of what I've been reading during the week so if you'd like to see all that I've been reading, follow my
Goodreads
page.
I spent all last week fending off a very stubborn cold, but despite finally succumbing and having to take a sick day on Friday, my week ended pretty well,
by getting to hang out with one of my favorite authors
. :)
Last week I finished reading with my ears:
Endzone: The Rise, Fall, and Return of Michigan Football by John U. Bacon
I found Bacon's author talk at U of M's Rackham auditorium when this book first came out much more engaging then the book itself, which is riddled with many confusing tangential sentences, making difficult to follow on audio. Any fan of Michigan football would definitely enjoy this book, but I didn't really learn anything new from reading the book than I did hearing Bacon give the abridged version in his author talk.
Picture books that stood out in the pile:
We Found a Hat by Jon Klassen
Obvi. Who wouldn't pick this hat trick out of the picture book pile?
I will refrain from writing a review so as not to spoil anything. It's not like I need to convince you to read it anyway, right?
Wings by Christopher Myers
What do you do when you have wings but no one cares that you can fly? A thoughtful and profound picture book I will definitely want to add to my collection.
To Burp or Not to Burp: A Guide to Your Body in Space by Dr. Dave Williams and Loredna Cunti
Everything you wanted to know about bodily functions in space
Up in the Garden and Down in the Dirt by Kate Messner, illustrated by Christopher Silas Neal
Messner's use of verbs in this beautifully written picture book is worthy of study, emulation, and admiration.
Teacup by Rebecca Young, illustrated by Matt Ottley
Spare, lyrical text and stunning illustrations make for a need to read this book more than once to understand its profundity. Lots of comparisons (and contrasts!) to draw in this story to Adam and Eve and the Garden of Eden.
Also an Octopus by Maggie Tokuda-Hall, illustrated by Benji Davies
The idea that all stories begin with "A little bit of nothing" is a wonderful, unintimidating way to introduce story writing to students. As it is, I will be reading this book to my 8th graders to kick off NaNoWriMo.
Still reading: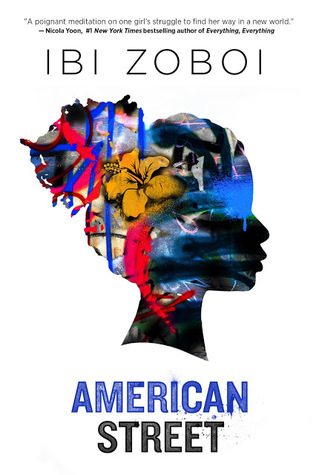 American Street by Ibi Zobo
Currently Reading with My Ears:
When Friendship Followed Me Home by Paul Griffin