It's Monday! What are you reading? Is a wonderful community of readers, teachers, and librarians. Hosted by Jen over at
Teach Mentor Texts
along with Kellee and Ricki at
Unleashing Readers
, participants share their reading adventures from the past week along with their reading plans for the week ahead.
My Monday posts are generally just a highlight of what I've been reading during the week so if you'd like to see all that I've been reading, follow my
Goodreads
page.
Last week I reviewed: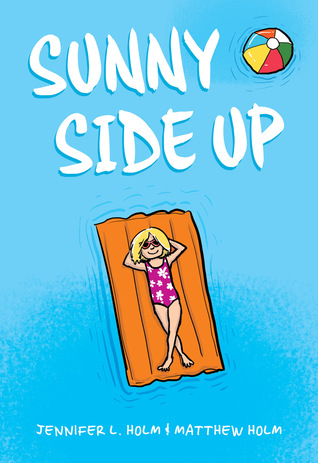 Sunny Side Up
by Jennifer and Matthew Holm
Picture book that stood out in the pile:
Arlene Sardine
by Chris Raschka
This stood out for a less than positive reason. I seriously didn't understand the point of this book. Arlene wants to be a sardine and end up on somebody's plate? And midway through the book
(*SPOILER ALERT*)
Arlene dies and ends up in a Sardine can? I'm not against books that teach kids about the realities of life, but I just didn't understand at all why Arlene's goal was to end up in a sardine tin. This one is worth reading just for the simple act of asking yourself "What the heck did I just read?" at the end.
Still reading:
Static by Eric Laster
I tried to have this one done last night so I could say that I read it instead of still reading it, but alas I was just too tired.
Still reading with my ears: (because it's TWENTY-NINE CDs long!)

Alexander Hamilton by Ron Chernow
Status update: I'm on disc 11 now. I definitely won't be finishing before it's due back to the library this Sunday.
Also reading with my ears on my iPhone:
All Rise for the Honorable Perry T. Cook by Leslie Connor