It's Monday! What are you reading? Is a wonderful community of readers, teachers, and librarians. Hosted by Jen over at
Teach Mentor Texts
along with Kellee and Ricki at
Unleashing Readers
, participants share their reading adventures from the past week along with their reading plans for the week ahead.
My Monday posts are generally just a highlight of what I've been reading during the week so if you'd like to see all that I've been reading, follow my
Goodreads
page.
Last week I finished reading: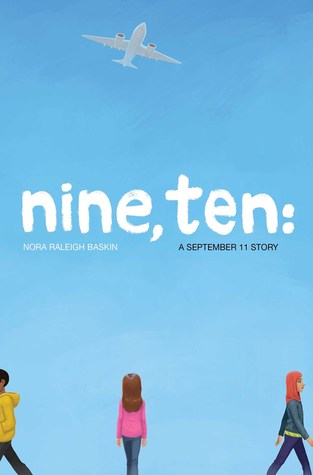 Nine, Ten by Nora Raleigh Baskin
Four seemingly disparate stories come together in a meaningful and important way at the end — especially in today's political climate of fear and mistrust.
Picture books last week that stood out in the pile:
Unlike Other Monsters by Audrey Vernick, illustrated by Colin Jack
Yet another example of why we must not stop reading picture books to kids when they are older. This book speaks much more to upper elementary and middle school friendship issues than primary ones. Lots of opportunity for rich, important discussions here, but done with that distinct dash of humor and chutzpah we've come to know and love from Audrey Vernick's fictional picture books.
It Came in the Mail by Ben Clanton
I love the adorable characters that Ben Clanton creates in his picture books. He's become a must-read author/illustrator for me.
A Tiger Tail by Mike Boldt
When Anya wakes up on the first day of school with a tiger tail, she tries to find every possible way to not go to school. But she might just be surprised by what she discovers when she finally does make it to school. A lovely story about acceptance (of others AND ourselves) and celebrating differences.
A Child's First Book of Trump by Michael Ian Black, illustrated by Marc Rosenthal
Political satire takes the form of a children's picture book to hilarious results.
Currently reading:
Static by Eric Laster
I'm about 1/3 of the way through this one and it is really an intriguing premise: the main character's brother is murdered and he comes back and communicates from the dead via phone call every fifty minutes as part of his afterlife therapy. The dead brother doesn't think he was murdered but the police think otherwise. It's a book that, while it's a mystery, it doesn't take itself too seriously and so I'm enjoying that bit of subversiveness about it. The tone of it kind of reminds me a bit of
Horrorstör by Grady Hendrix, so if you enjoyed that book, you might want to check this one out.
Still reading with my ears: (because it's TWENTY-NINE CDs long!)

Alexander Hamilton by Ron Chernow
I'm currently on CD 8. And since it's the summertime and I'm not driving to work every day, this has been much more slow-going than it normally would be. I'm enjoying finding the little pockets of the narrative that I can clearly see were part of the musical, but this is definitely some dry reading material. I can't believe Lin-Manuel Miranda picked this up as vacation reading! Dude is a serious reader.