It's Monday! What are you reading? Is a wonderful community of readers, teachers, and librarians. Hosted by Jen over at
Teach Mentor Texts
along with Kellee and Ricki at
Unleashing Readers
, participants share their reading adventures from the past week along with their reading plans for the week ahead.
My Monday posts are generally just a highlight of what I've been reading during the week so if you'd like to see all that I've been reading, follow my
Goodreads
page.
Last week I reviewed:
Whose Story Is This, Anyway?
by Mike Flaherty, illustrated by Oriol Vidal
I finished reading: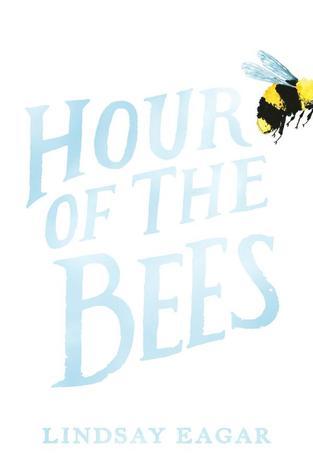 Hour of the Bees by Lindsay Eagar
Simply stunning. Magical realism at its finest. Despite being middle grade fiction, I wouldn't hesitate to put this book in a high school classroom. In fact, I'd recommend it to anyone who read and loved Bone Gap.
Yummy: The Last Days of a Southside Shorty by G. Neri, illustrated by Randy DuBurke
Don't let the spare number of pages in this graphic novel fool you into thinking it's an easy read. It is intense and incredibly tragic.
I finished reading with my ears (and eyes):
Daring Greatly by Brene Brown
I will continue to think about the ways I can apply her research to my own teaching and relationships. I listened to the audiobook of Daring Greatly but I also checked out a physical copy at the library so I could take copious notes. I look forward to reading more books by Brown in the near future.
Favorite picture book last week:
A Rule is to Break: A Child's Guide to Anarchy by Jon Sven and Jana Christy
While the premise of this book seems utterly ridiculous and lists many silly recommendations for leading a life of anarchy, there's actually a part of this book that speaks to the values of fairness, individualism, empathy, civil disobedience, and social justice. Surprisingly astute.
Currently reading:
As Brave As You by Jason Reynolds
I only just started this, but I'm super excited to be reading Reynolds' middle grade debut.
Currently reading with my ears:
Until the Beginning by Amy Plum