It's Monday! What are you reading? Is a wonderful community of readers, teachers, and librarians. Hosted by Jen over at
Teach Mentor Texts
along with Kellee and Ricki at
Unleashing Readers
, participants share their reading adventures from the past week along with their reading plans for the week ahead.
My Monday posts are generally just a highlight of what I've been reading during the week so if you'd like to see all that I've been reading, follow my
Goodreads
page.
Last week I reviewed: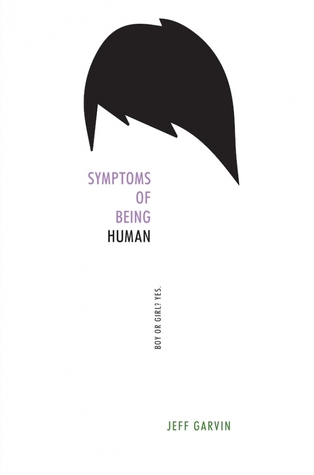 Symptoms of Being Human
by Jeff Garvin
I finished reading: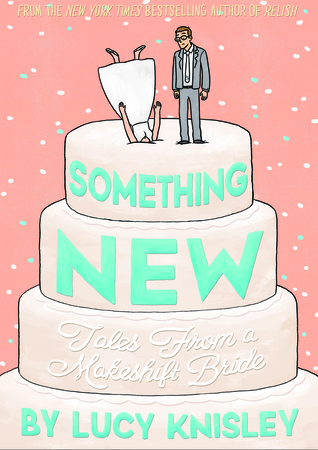 Something New: Tales from a Makeshift Bride
by Lucy Knisley
I am a big time Lucy Knisley fan. Her new memoir did not disappoint. She always manages to get me out of my reading slumps. My only gripe about it is that the lettering is way too small and I felt like I was squinting for most of the book. But Knisley's art puts me in mind of a grown-up version of Raina Telgemeier's -- what Raina's readers will grow up to read and love when they're older. I especially love when Knisley combines real photographs with her drawings. It helps give a different perspective and makes the narrative unique.
I finished reading with my ears:
George
by Alex Gino
An important book to add to the canon of LGBT literature for kids.
Picture books that stood out in the pile:
Life and I: A Story about Death by Elisabeth Helland Larsen, illustrated by Marine Schneider
A surprisingly gentle and poignant book about death as personified by a young girl. It is a beautiful metaphor for how death and life are not at odds with one another, but instead hold hands with each other.
Mr. Particular: The World's Choosiest Champion by Jason Kirschner
Fans of Babymouse and Squish, the perpetual comic book underdogs, will enjoy this story of a young superhero who might be a little too finicky to be part of his friends' superhero squad.
Poor Little Guy by Elanna Allen
Don't mess with David, Goliath. You just might get your comeuppance.
Giant Steps to Change the World by Spike Lee and Tanya Lewis Lee, illustrated by Sean Qualls\
This book would have benefited from an author's note at the end with some back matter about the people that were alluded to throughout the book, but there are quotes by the people in the end papers so I guess that will have to suffice. However, the writing was beautiful and inspiring and definitely worth sharing with students. It had the air if a commencement address to it.
Still reading:
As Brave As You by Jason Reynolds
My plans to finish this book last week were thwarted by Something New coming in at the library. This book has been slower going for me than Reynolds' other books and I'm not sure why. I think part of it is the third person narration doesn't feel right for this story. I tend to connect much better to first person narrators.
Currently reading with my ears:
Vivian Apple at the End of the World by Katie Coyle
I downloaded this as part of the free summer Audiobook Sync program and am enjoying it so far. If you haven't heard of Audiobook Sync and you love listening to audiobooks, definitely check it out.