Originally hosted by Sheila at
Book Journey
, Jen over at
Teach Mentor Texts
along with Kellee and Ricki at
Unleashing Readers
also host a kidlit version of It's Monday! What are You Reading?
My Monday posts are generally just a highlight of what I've been reading during the week so if you'd like to see all that I've been reading, follow my
Goodreads
page.
Last week I finished reading with my ears:
We Were Liars
by E. Lockhart
This is one of those books that I have a feeling will make much more sense upon reading it a second time. It's also a book that sort of silences the false presumption that YA lit isn't rich or deep enough in literary elements to be taught in classrooms. And while I know there's a lot of good stuff happening here, it also was a book that didn't resonate with me. I enjoyed it while I was listening to it, but it's not a story that I will remember much about in a few days after I've moved on to my next book.
My favorite picture books from last week were:
Two
by Kathryn Otoshi
Kathryn Otoshi is the brilliant author and illustrator of one of my favorite picture books, One. This time in Two, she explores friendship dynamics when someone new enters the picture. Not only that, but she throws some math in for good measure.
Rex Wrecks It
by Ben Clanton
One of my favorite picture books of 2014. The words and the pictures are in perfect, delightful simpatico. Add this one to your read-aloud pile; that's an order. I need to write a longer review of this ASAP.
Viva Frida by Yuyi Morales
Not gonna lie. Viva Frida gave me the feels. I know others have criticized it for not giving enough insight into Frida Kahlo's life in the story itself, but to me, this book is so much bigger than just a biography of Frida Kahlo. It felt like a living, breathing poem and was simply enchanting. Somebody needs to give Yuyi Morales a Caldecott already.
Currently reading: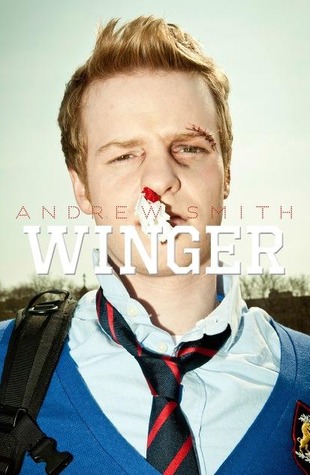 Winger by Andrew Smith
Celebrating Writers: From Possibilities to Publication by Ruth Ayers with Christi Overman
Currently reading with my ears:
Charles and Emma: The Darwins' Leap of Faith by Deborah Heiligman
I'm not entirely sure how I'm liking this book. It won a Printz honor, but I'm trying to figure out why it was categorized as YA in the first place. Seems more like adult nonfiction to me.
Current giveaway: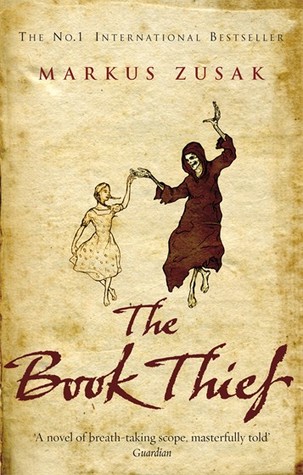 The Book Thief by Markus Zusak
Posts from my teaching blog:
5 things I loved about last week
Changing my writing tune