Originally hosted by Sheila at
Book Journey
, Jen over at
Teach Mentor Texts
along with Kellee and Ricki at
Unleashing Readers
also host a kidlit version of It's Monday! What are You Reading?
My Monday posts are generally just a highlight of what I've been reading during the week so if you'd like to see all that I've been reading, follow my
Goodreads
page.
Last week I reviewed:
Press Play
by Eric Devine
Viva Frida
by Yuyi Morales
Finished reading with my ears:
Charles and Emma: The Darwins' Leap of Faith by Deborah Heiligman
A solid, interesting read about the life of Charles Darwin and his wife Emma. I'm still scratching my head as to why it was marketed as YA though. Seemed more like an adult read to me.
Bomb: The Race to Build - and Steal - the World's Most Dangerous Weapon
by Steve Sheinkin
I actually read this book last year, but it's required reading this week for my prizing children's literature class, so I thought I'd give the audio a go. Whether you choose to read it or listen to it, this is one fascinating read.
Still reading: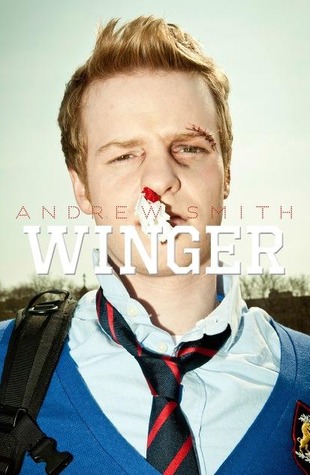 Winger by Andrew Smith
Still really enjoying this, but other reading obligations for my grad classes are making this slow-going. At least I've finally passed the page 100 mark. Baby steps, right?
Currently reading with my ears:
Monster
by Walter Dean Myers
This is another selection for my prizing children's literature class. I decided to listen to the audio instead of read it because the screenplay format was not very engaging to me. I'm still finding the format a little vexing as I'm listening, but at least it's easier to picture events in my mind as I listen to the different character voices.
On my teaching blog I wrote:
5 things I loved about last week