Originally hosted by Sheila at
Book Journey
, Jen over at
Teach Mentor Texts
along with Kellee and Ricki at
Unleashing Readers
also host a kidlit version of It's Monday! What are You Reading?
My Monday posts are generally just a highlight of what I've been reading during the week so if you'd like to see all that I've been reading, follow my
Goodreads
page.
In honor of
Banned Books Week
, I am currently giving away a copy of Sherman Alexie's
The Absolutely True Diary of a Part-Time Indian
.
Last week was a very exciting week for me. If you follow me on Facebook, Instagram, or Twitter, you might have noticed that I've been talking a lot about baby grand pianos lately. Well, there's a reason for that.
I wrote about it on my teaching blog
.
Last week I reviewed:
Madame Martine
by Sarah S. Brannen
Be a Changemaker
by Laurie Ann Thompson
I finished reading:
El Deafo by CeCe Bell
I will be posting a review of this book soon. I absolutely loved it. I'm putting it next to Raina Telgemeier's Smile as one of my favorite graphic memoirs.
I finished reading with my ears:
Kira-Kira by Cynthia Kadohata
Boy Meets Boy
by David Levithan
Picture books I enjoyed last week:
Nana in the City
by Lauren Castillo
Lovely story about a little boy who goes to visit, well, his Nana in the city, but is afraid of the hustle and bustle. He wonders why his grandma would choose to live in such a scary place... until she shows him there's nothing to be afraid of.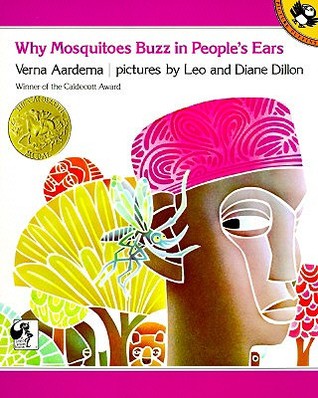 Julia's House for Lost Creatures by Ben Hatke
Why Mosquitoes Buzz in People's Ears by Verna Aardema, illustrated by Leo and Diane Dillon
Currently reading with my ears:
The Hundred-Foot Journey by Richard C. Morais