Originally hosted by Sheila at
Book Journey
, Jen over at
Teach Mentor Texts
along with Kellee and Ricki at
Unleashing Readers
also host a kidlit version of It's Monday! What are You Reading?
My Monday posts are generally just a highlight of what I've been reading during the week so if you'd like to see all that I've been reading, follow my
Goodreads
page.
Last week was a slow reading week for me, but an exciting week in general, as two major things happened:
1) I was offered a job to teach 8th grade English part-time at the school that I attended from 5th-12th grade. This job seems perfect for me since I was hoping for a part-time gig to go along with my part-time social media coordinator job for NCTE.
2) My husband and I traveled to Northern California with some friends. While we were there we visited San Francisco, Napa, Monterey, Big Sur, Carmel, and a host of other places in the Bay Area. And the best part is we rented Jenni Holm's condo while she and her family were away on vacation. So not only were we on vacation, but we got to stay at a Newbery author's house. Is that not a totally #nerdybookclub thing to do? ;)
Needless to say, I perused her bookshelves and couldn't pass up the chance to read these lovely books while I was there:
Comcis Squad: Recess!
edited by Jennifer L. Holm, Matthew Holm, and Jarrett Krosoczka
Squish: Fear the Amoeba
by Jennifer L. and Matthew Holm
I also read her newest novel that comes out in August that I got from NetGalley: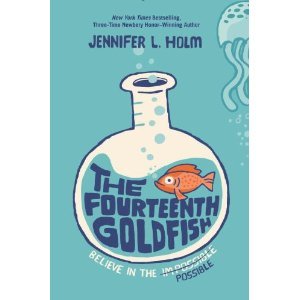 The Fourteenth Goldfish
by Jennifer L. Holm
That sneaky Jenni Holm. She always writes novels that I initially think I'm not going to like and then every time manages to make me fall in love with them. Not only will kids love this book, but there is a lot of worthwhile discussion to have about what it means to grow old and what a privilege it is to do so.
As if that weren't enough, yesterday, on our first full day home from our trip, I got to meet the second part of the dynamic Holm duo, since Matthew was at an event here in Michigan called
Kids Read Comics
at the
Ann Arbor District Library
. It was like the week of Holm for me. :)
Matt even drew Squish on my iPad cover to go along with the Babymouse that Jenni drew on it back at NCTE in November:
I didn't just read Holm books last week though, I also finished: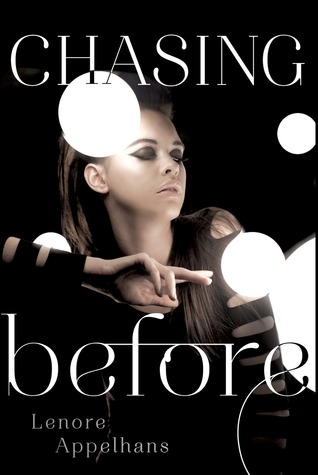 Chasing Before by Lenore Appelhans
A great sequel to the book The Memory of After.
I'll be writing a full review of this one soon.
I'm currently reading:
Breakfast on Mars: Your Favorite Authors Take a Stab at the Dreaded Essay Assignment
edited by Rebecca Stern and Bard Wolfe
I'm really looking forward to using this with my 8th graders this year. I think it will be a great teaching tool.
I'm still reading with my ears:
Ask the Passengers by A.S. King
The Summer of Letting Go by Gae Polisner
I've been listening to both of these books for a while so I hope I'll be able to finish them up this week.
Current giveaway:
Vintage Attraction by Charles Blackstone