It's Monday! What are you reading? Is a wonderful community of readers, teachers, and librarians. Hosted by Jen over at
Teach Mentor Texts
along with Kellee and Ricki at
Unleashing Readers
, participants share their reading adventures from the past week along with their reading plans for the week ahead.
My Monday posts are generally just a highlight of what I've been reading during the week so if you'd like to see all that I've been reading, follow my
Goodreads
page.
Boy is this summer flying by! Before you know it school will be back in session. Though I'm not ready for that to happen, I'm also excited to be spending some of my mornings lately up at school working in the library. I can't wait to be the librarian at my school next year!
Last week I finished reading:
Static by Eric Laster
Ultimately I was not a fan of this book. It had an interesting premise but the character development was lacking.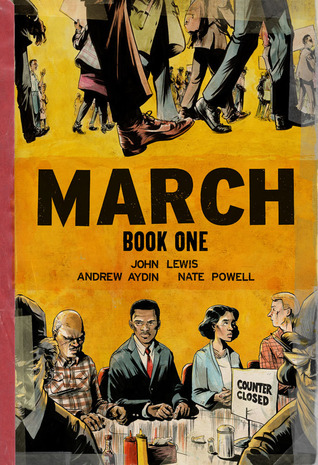 March: Book One by John Lewis, Andrew Aydin, and Nate Powell
A chillingly powerful graphic memoir about Civil Rights leader turned congressman John Lewis. I really look forward to reading the next two books.
Picture books that stood out in the pile:
Julia, Child by Kyo Maclear, illustrated by Julie Morstad
Obviously inspired by the famous chef Julia Child, though not a biography of her life, Julia, Child has a different purpose: to remind adults to view life with childlike wonder and to savor every bite.
My Friend Maggie by Hannah E. Harrison
I love Hannah Harrison's illustrations, as evidenced by the fact that I openly wept when I read Extraordinary Jane. I just want to cuddle all of her animal characters -- except for Veronica. She's a big meanie.
Currently reading: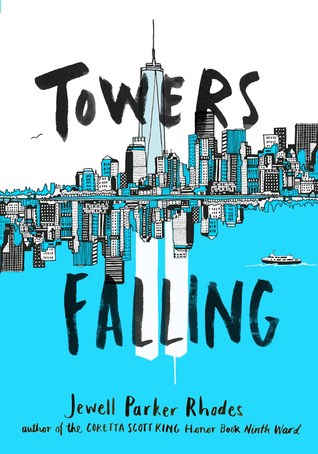 Towers Falling by Jewell Parker Rhodes
Still reading with my ears:
Alexander Hamilton by Ron Chernow
All Rise for the Honorable Perry T. Cook by Leslie Connor
Last week I also posted about:
Sacrificing some of the TBR pile to get books in students' hands