It's Monday! What are you reading? Is a wonderful community of readers, teachers, and librarians. Hosted by Jen over at
Teach Mentor Texts
along with Kellee and Ricki at
Unleashing Readers
, participants share their reading adventures from the past week along with their reading plans for the week ahead.
My Monday posts are generally just a highlight of what I've been reading during the week so if you'd like to see all that I've been reading, follow my
Goodreads
page.
I finished reading with my ears:
The Tiara on the Terrace by Kristin Kittscher
Even better than The Wig in the Window.
And as much as I love Young and Yang as protagonists, I especially love all the quirky secondary characters, particularly the exaggerated way in which the audiobook narrator voices these characters. Overall a highly entertaining middle grade mystery. I would love to see Young and Yang as the stars of their own TV series someday. :)
Favorite picture books last week:
The Bear and the Piano
by David Litchfield
David Litchfield, you had me at piano. And you kept me turning pages at this tender, quirky prodigal son story.
Horrible Bear! by Ame Dyckman, illustrated by Zachariah OHora
Ame Dyckman and Zachariah OHora are a dream team. I hope they never stop making picture books together. Their work has just enough quirkiness to be unique and appealing to adults, but not so much that it's inaccessible to kids. I especially love that some beloved characters from previous books make an appearance in Horrible Bear! Read this carefully to see if you can find them.
The Kid from Diamond Street: The Extraordinary Story of Baseball Legend Edith Houghton by Audrey Vernick, illustrated by Steven Salerno
As someone who isn't a fan of baseball, I'm always amazed at how much I become a fan inside the pages of an Audrey Vernick book. Her writing is that engaging.
I started reading:
The Memory of Things
by Gae Polisner
So excited I got approved to read this on NetGalley!
Still reading (though I put it on pause to start reading the aforementioned book: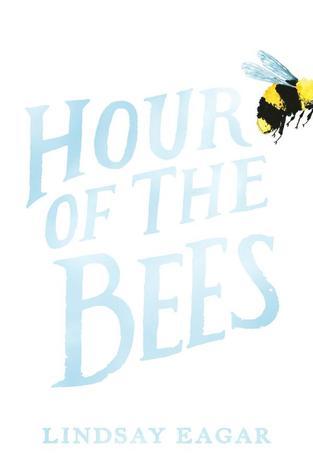 Hour of the Bees by Lindsay Eagar
I'm enjoying this book but it has been slow going for me.
Currently reading with my ears:
The Doldrums by Nicholas Gannon
I'm listening to this, but I also checked out a physical copy of the book at the library so as not to miss out on the stunning illustrations.
Current giveaway:
Celebrate National Parks Week with National Geographic Kids!