It's Monday! What are you reading? Is a wonderful community of readers, teachers, and librarians. Hosted by Jen over at
Teach Mentor Texts
along with Kellee and Ricki at
Unleashing Readers
, participants share their reading adventures from the past week along with their reading plans for the week ahead.
My Monday posts are generally just a highlight of what I've been reading during the week so if you'd like to see all that I've been reading, follow my
Goodreads
page.
Last week
I read and reviewed 3 picture books for poetry month
.
I finished reading with my ears:
The Cage by Megan Shepherd
Well, it started off super addicting and I loved the audiobook narrator, but the story eventually got too weird and then it just dragged on for too long. I would have liked it to have been about 100 pages shorter. I'll give the second book in the series a try but I'm not sure I will finish it.
Favorite picture books from last week:
Mysterious Thelonious by Chris Raschka
Just like Thelonious, this book is a bit mysterious, but in a fun and whimsical way, not a spooky way. Chris Raschka has attempted a rather ambitious feat, which is to try to translate the feeling of jazz in words, lines, colors, and drawings. The way the words and syllables dance on the page is indicative of notes on a scale. Musically inclined readers are likely to hear a beat and occasional jazz riff in their minds as they read this book. Mysterious Thelonious not so much a story as an experience.
Dream Animals: A Bedtime Journey by Emily Winfield Martin
An absolutely gorgeous bedtime story that would be a wonderful gift to brand new parents. I might also be so bold to say that the artwork in the book would make for a wonderful theme for a nursery.
Spare Dog Parts by Alison Hughes, illustrated by Ashley Spires
I'm a sucker for a good dog book and this one is fantastic. A must-read for any dog-loving mutt owner.
ABC Dream by Kim Krans
An absolutely stunning wordless ABC book that will captivate children and adults alike.
Playground by Mies van Hout
A fun, whimsical celebration of childhood and imagination.
The Only Child by Guojing
The lack of words in this beautiful picture book/graphic novel is indicative of the number of words I can find right now to describe just how beautiful it is.
Still reading: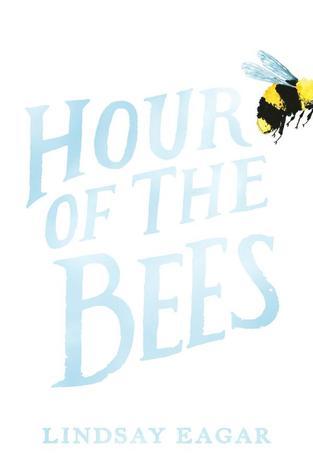 Hour of the Bees by Lindsay Eagar
Currently reading with my ears:
The Tiara on the Terrace by Kristin Kittscher
So far I am loving the audiobook of this sequel to The Wig in the Window.