Originally hosted by Sheila at
Book Journey
, Jen over at
Teach Mentor Texts
along with Kellee and Ricki at
Unleashing Readers
also host a kidlit version of It's Monday! What are You Reading?
My Monday posts are generally just a highlight of what I've been reading during the week so if you'd like to see all that I've been reading, follow my
Goodreads
page.
Last week I reviewed:
Edmund Unravels
by Andrew Kolb
Morris Micklewhite and the Tangerine Dress
by Christine Baldacchino, illustrated by Isabelle Malenfant
I finished reading:
What Works? A Practical Guide for Teacher Research
by Elizabeth Chiseri-Strater and Bonnie Sunstein
I thought I'd start with the least exciting first. Actually, this book is quite good, but for academic reasons, and since I'm in the research phase of my master's project, this book has been extremely helpful.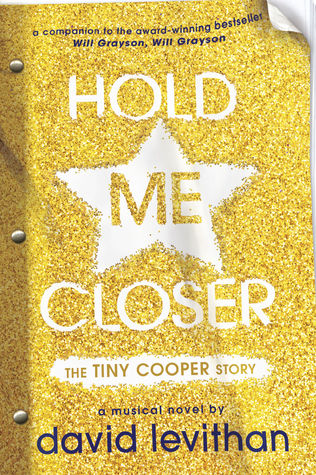 Hold Me Closer: The Tiny Cooper Story by David Levithan
I have so many things to say and I don't know where to even start. I will have to come back and write a thorough review later, but just know this: David Levithan has written a master class in musical theater with this book. I can't wait to see who gets a hold of this and actually produces the musical. Fans of Tim Federle's Better Nate Than Ever will find Hold Me Closer right up their alley.
Picture books I loved last week: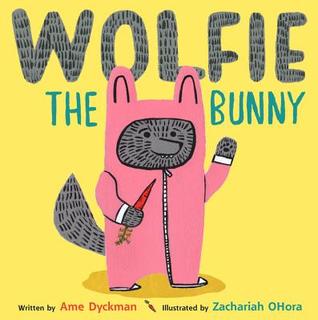 Wolfie the Bunny by Ame Dyckman, illustrated by Zacharia OHora
Wolfie the Bunny is one of those books that, as you're reading it, you're thinking, "Oh, OK. This is cute..." And then the more you think about it after the fact, the more you realize just how darling it really is. Or maybe that's just me.
Zig and the Magic Umbrella by Sylvie Kantorovitz
A magical, whimsical gem of a book
Currently reading:
Read Between the Lines by Jo Knowles
I was so engrossed in Hold Me Closer last week than I kind of put this one on pause but I'm back at it.
Currently reading with my ears: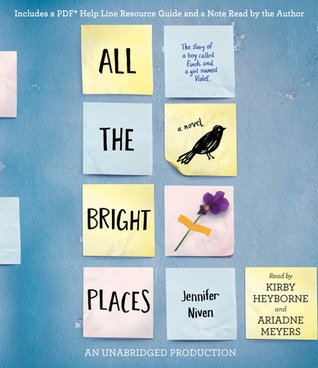 I'll Give You the Sun by Jandy Nelson
All the Bright Places by Jennifer Niven
I'm enjoying both of these audiobooks a great deal, but I think perhaps it was a mistake to try to listen to them at the same time. Both books have a male and female narrator and both of them also deal with the death of a major character's family member, so I'm kind of getting the storylines confused. In addition, for some reason I'm having a really hard time concentrating on I'll Give You the Sun in the car. I keep getting distracted and I've already had to rewind tracks 10-14 of disc 3 more times than I care to divulge for the simple fact that I can't keep my mind on the story. I've already downloaded the book to my phone to attempt to listen to it somewhere other than the car. Maybe the location of the listening is what is causing this problem with this particular book.