It's Monday! What are you reading? Is a wonderful community of readers, teachers, and librarians. Hosted by Jen over at
Teach Mentor Texts
along with Kellee and Ricki at
Unleashing Readers
, participants share their reading adventures from the past week along with their reading plans for the week ahead.
My Monday posts are generally just a highlight of what I've been reading during the week so if you'd like to see all that I've been reading, follow my
Goodreads
page.
Last week I finished reading: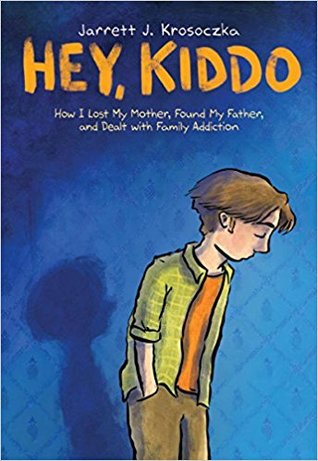 Hey, Kiddo by Jarrett J. Krosoczka
This book. It is so beautiful and important. I can't believe the tenderness and love with which Krosoczka handles his incredibly difficult childhood. The nuance in his perspective on his mom's addiction and grandparents' alcoholism is something I hope everyone takes away from reading this graphic memoir. Humans are flawed and complex. Love them anyway. Pre-order this if you teach middle school or high school. In the mean time, watch Krosoczka's TED Talk, which is basically this book but in TED Talk form.
Rebound
by Kwame Alexander
The prequel to the Newbery-award-winning The Crossover, we now get to read the story of Chuck Bell, father of Josh and JB, main characters of The Crossover. This book was good, but nothing will ever beat the magic and swag of the first book.
Wonderful compilation of essays, interviews, poems, and stories of
resistance

Meditation for Fidgety Skeptics by Dan Harris