It's Monday! What are you reading? Is a wonderful community of readers, teachers, and librarians. Hosted by Jen over at
Teach Mentor Texts
along with Kellee and Ricki at
Unleashing Readers
, participants share their reading adventures from the past week along with their reading plans for the week ahead.
My Monday posts are generally just a highlight of what I've been reading during the week so if you'd like to see all that I've been reading, follow my
Goodreads
page.
Happy Labor Day! I've enjoyed this long weekend but am looking forward to going back to school tomorrow. Last year I fought for the librarian position at my school to be full time and thankfully, they agreed. So I am just the librarian this year and don't have to teach English. As much as I love teaching English, doing both at the same time was just way too much on my plate. I am loving the opportunity to teach classes and also move around the building to visit students and teachers in their classrooms.
Last week I read and enjoyed:
Second Grade Holdout
by Audrey Vernick, illustrated by Matthew Cordell
A fun and funny sequel to First Grade Dropout.
Strong is the New Pretty: A Celebration of Girls Being Themselves by Kate T. Parker
A beautiful photographic series that proves strong means many things: it can be confident, wild, resilient, creative, determined, kind, fearless, joyful, independent, or all those things at once.
More-igami by Dori Kleber, illustrated by G. Brian Karas
Joey loves things that fold. So when he learns the art of origami at school, he exasperates his family by folding any piece of paper he can get his hands on: his homework, his sister's sheet music, the money in his mom's purse. He soon tells his troubles to Mr. Lopez at his favorite restaurant, Muy Mexicana, and a partnership is soon born.This book won my heart. Everyone deserves a Mr. Lopez in their life.
Whose Moon is That? by Kim Krans
Absolutely stunning ink and watercolor art in this story of a cat who ponders the question of who owns the moon. I would love to own one of the prints of this book to hang in my house.
I'm off to Kim Krans' website to see what's available...
I'm currently reading with my eyes:
Saving Marty by Paul Griffin
I'm currently reading with my ears: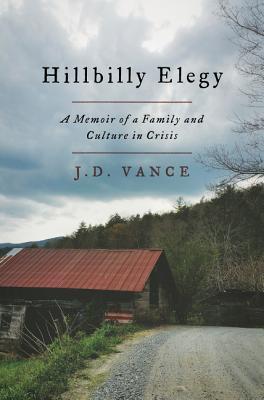 Hillbilly Elegy by J.D. Vance