It's Monday! What are you reading? Is a wonderful community of readers, teachers, and librarians. Hosted by Jen over at
Teach Mentor Texts
along with Kellee and Ricki at
Unleashing Readers
, participants share their reading adventures from the past week along with their reading plans for the week ahead.
My Monday posts are generally just a highlight of what I've been reading during the week so if you'd like to see all that I've been reading, follow my
Goodreads
page.
Last week I posted:
Reflections from ALA 2017
Last week I finished reading: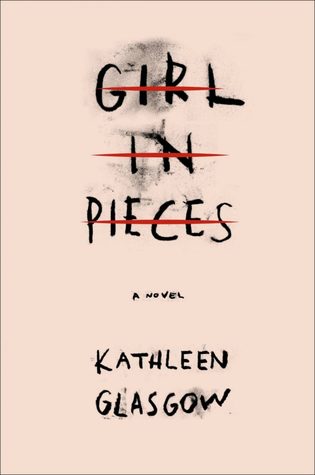 Girl in Pieces by Kathleen Glasgow
This was a hard book to read, but the characters are memorable and you really root hard for the main character, Charlie.
Swing It, Sunny by Jennifer L and Matthew Holm
Jennifer and Matthew Holm are dream team graphic novelists. Just like with Sunny Side Up, the sequel is full of heart and humor that will take away some of the sting of the difficult situation Sunny's family is going through. But what really elevates this book and the first book for me are the delightful visual details from the 1970s that make it more than just a decade of questionable fashion and home decor.
Picture books that stood out in the pile last week:
For the Right to Learn: Malala Yousafzai's Story by Rebecca Langston-George, illustrated by Janna Bock
She was warned. She was given an explanation. She was almost killed. Nevertheless, she persisted.
Today by Julie Morstad
Anything Julie Morstad illustrates is beautiful and brilliant and this book is no different. It's kind of like a Choose-Your-Own-Adventure in re: all the small but significant decisions we make in a day (what to wear, how to wear your hair, what to eat for breakfast, etc.)
After the Fall by Dan Santat
Humpty Dumpty loved sitting on his wall watching the birds. After he fell, he was afraid to get back up on his wall. Fear and anxiety plagued him. But eventually, he found the courage to get back up. Rife with rich metaphor and symbolism, After the Fall is a kidlit celebration of a phoenix rising from the ashes.
Charlie and Mouse and Grumpy by Laurel Snyder, illustrated by Emily Hughes
Love this quiet, gentle, yet quirky series.