It's Monday! What are you reading? Is a wonderful community of readers, teachers, and librarians. Hosted by Jen over at
Teach Mentor Texts
along with Kellee and Ricki at
Unleashing Readers
, participants share their reading adventures from the past week along with their reading plans for the week ahead.
My Monday posts are generally just a highlight of what I've been reading during the week so if you'd like to see all that I've been reading, follow my
Goodreads
page.
I am currently driving home from what was probably an amazing weekend at the American Library Association conference. So I am writing and scheduling this post a few days early. I will definitely be writing more about ALA in next's week's "It's Monday!" post.
Last week I reviewed:
I Want a Monster! by Elise Gravel
The Music in George's Head: George Gershwin Creates Rhapsody in Blue by Suzanne Slade, illustrated by Stacy Innerst
Current blog tour/giveaway:
Emily and the Spellstone by Michael Rubens
Last week I finished reading: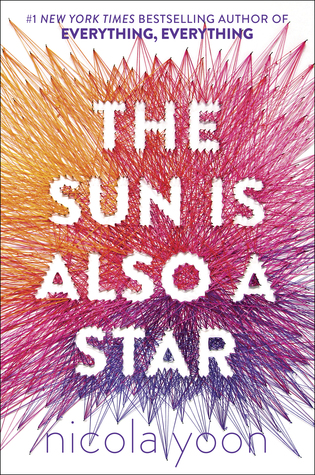 The Sun is Also a Star by Nicola Yoon
That's two books in a row that Nicola Yoon has helped get me out of a reading rut. Following the success of her wildly popular first book, Everything, Everything, Yoon has managed to write an even more beautiful and compelling book the second time around, solidifying Yoon as an author whose books I will henceforth read without question or hesitation. I hope this book is also made into a movie!
Picture books that stood out in the pile last week:
Mustache Baby Meets His Match by Bridget Heos, illustrated by Joy Ang
Sweeter, cuter, funnier, and more clever than the first one.
Balderdash! John Newbery and the Boisterous Birth of Children's Books by Michelle Markel, illustrated by Nancy Carpenter
Delightful picture book biography of John Newbery, who is considered by many as the father of children's literature. Will be using this as a read aloud on the library before the ALA Youth Media Awards.
Not Quite Narwhal by Jessie Sima
This book has my heart. A beautiful, subtle (but colorful) message about identity and acceptance.
Pete & Pickles by Berkeley Breathed
A strange but also beautiful story of friendship
Other picture books I enjoyed last week:
How I Did It! by Linda Ragsdale, illusrated by Anoosha Syed
Alphabetter by Linda Ragsdale, illustrated by Martina Hogan
Currently reading with my eyes: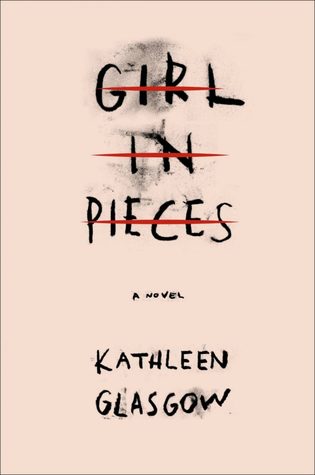 Girl in Pieces by Kathleen Glasgow
Currently (still) reading with my ears:
The Handmaid's Tale by Margaret Atwood