It's Monday! What are you reading? Is a wonderful community of readers, teachers, and librarians. Hosted by Jen over at
Teach Mentor Texts
along with Kellee and Ricki at
Unleashing Readers
, participants share their reading adventures from the past week along with their reading plans for the week ahead.
My Monday posts are generally just a highlight of what I've been reading during the week so if you'd like to see all that I've been reading, follow my
Goodreads
page.
Last week I finished reading:
Funny Girl edited by Betsy Bird
I can't wait to share this with my students in the fall! They are going to love it!
Picture books that stood out in the pile last week: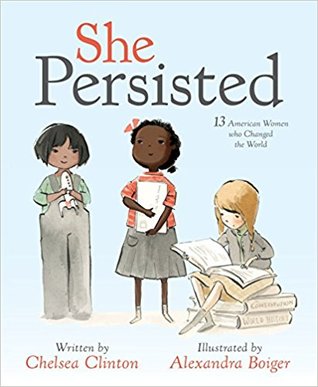 She Persisted: 13 American Women Who Changed the World by Chelsea Clinton, illustrated by Alexandra Boiger
I have to admit, I was a bit dubious when I heard about this book. It seemed like it was just a quick way to capitalize on a particular moment in politics. But then I read the book. It is beautifully written and thoughtfully curated. The women included in this book go beyond the typical names you're used to reading about like Rosa Parks or Susan B. Anthony. But whether the women in this book were well-known or little-known, one thing unites them all. They were warned. They were given an explanation. Nevertheless, they persisted. And so should you.
Keith Haring: The Boy Who Just Kept Drawing by Kay Haring, illustrated by Robert Neubecker
Keith Haring was a kind and generous soul who thought art was for everyone and belonged everywhere for people to enjoy, not just hanging up in expensive art galleries. His art was worth a lot of money, but often he gave his work away or donated the money to charity because he just wanted to keep drawing; he never did it for the money. Sadly, Keith died young at the age of 31 of complications from AIDS, but his legacy lives on today in his familiar, accessible, and beloved artwork.
The Music in George's Head: George
Gershwin Creates Rhapsody in Blue by Suzanne Slade, illustrated by Stacy Innerst
Full review to come.
Mr. Emerson's Cook by Judith Byron Schachner
An enchanting story of Annie Burns, the Irish immigrant hired to be the cook for the family of Ralph Waldo Emerson, who were all exasperated by his desire to think and write and wander in nature instead of eat. An interesting tidbit you learn at the end of the book in the author's note: Judy Schachner, the author of this book, is the great-granddaughter of Annie Burns.
Together by Emma Dodd
Darling picture book about a mama and baby otter who do everything together. Illustrations contain a dash of bling with silver foiling on every other full-page spread.
Mom, Dad, Our Books, and Me by Danielle Marcotte, illustrated by Josee Bisaillon
A feel-good story about a family that loves to read and all the ways in which we read beyond books. A great book to read aloud and then to prompt students about all the other ways we and our family members read the world.
Currently reading with my eyes: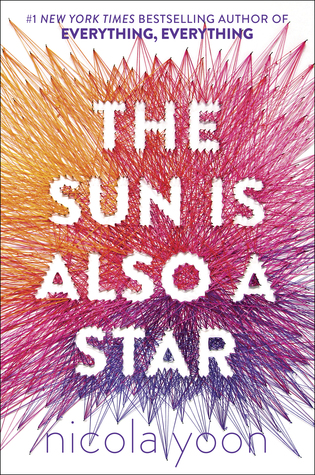 The Sun is Also a Star by Nicola Yoon
Once again, Nicola Yoon has helped to get me out of my reading rut. This book is sooooooo good!!!!!
Currently (Still) Reading with my ears:
The Handmaid's Tale by Margaret Atwood
This book is slow-going for me because it disturbs me far too much.