It's Monday! What are you reading? Is a wonderful community of readers, teachers, and librarians. Hosted by Jen over at
Teach Mentor Texts
along with Kellee and Ricki at
Unleashing Readers
, participants share their reading adventures from the past week along with their reading plans for the week ahead.
I've been such a neglectful blogger lately. I guess I'm just finding it hard to do ALL THE THINGS lately. and have let some things slide. Hopefully I can get back in he blogging groove soon. In the meantime, here is what I've been up to reading the past two weeks.
I finished reading with my ears: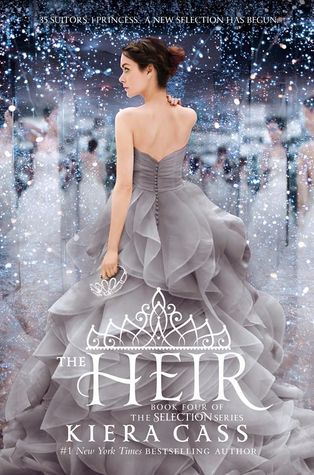 The Heir by Kiera Cass
I'm seriously irked with how this book ended, which is basically with no resolution. Cliffhangers are one thing, but just refusing to resolve a story because you know there's going to be another book really raises my hackles. But I guess I'm a glutton for punishment because I still want to read the next book in the series.
Picture books that stood out in the pile:
A Poem for Peter by Andrea Davis Pinkney, illustrated by Lou Fancher and Steve Johnson
Lovers of classic children's literature will fall in love with Andrea Davis Pinkney's A Poem for Peter, which pays tribute to Ezra Jack Keats's Snowy Day. The writing is simply stunning, though this book feels like it's more for adults and scholars of children's literature than the children themselves. Regardless it is an absolutely gorgeous piece of art.
The Snurtch by Sean Ferrell, illustrated by Charles Santoso
Kids behaving badly? Blame the snurtch. It's kind of like a bad behavior monster that follows us around like a deranged guardian angel.
Penguin Problems by Jory John, illustrated by Lane Smith
A cranky penguin who complains about everything gets a lesson on appreciating what you have from a wise walrus. I loved the juxtaposition of the short, simple text on all the pages, coupled with the wise walrus's lengthy soliloquy toward the end of the story.

Lane Smith's illustrations are simple yet highly stylized and are most certainly worthy of Caldecott consideration.
Currently reading: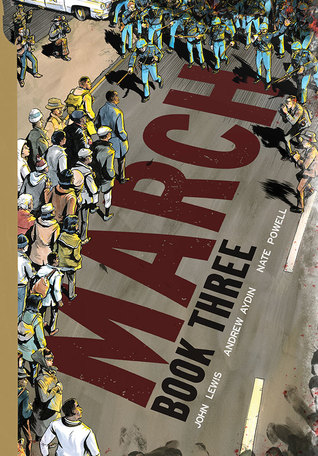 March: Book 3 by John Lewis an Andrew Aydin, illustrated by Nate Powell
Currently reading with my ears:
The Cost of All Things by Maggie Lehrman