Originally hosted by Sheila at
Book Journey
, Jen over at
Teach Mentor Texts
along with Kellee and Ricki at
Unleashing Readers
also host a kidlit version of It's Monday! What are You Reading?
My Monday posts are generally just a highlight of what I've been reading during the week so if you'd like to see all that I've been reading, follow my
Goodreads
page.
Last week I reviewed:
Brunette Ambition
by Lea Michelle
I finished reading: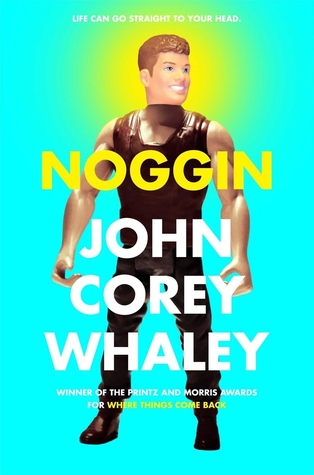 Noggin
by John Corey Whaley
I'll be writing a longer review of this book but I wanted to share my first thoughts of this book: Even though the premise of this book is about a teenage boy who comes back to life after his head has been cryogenically frozen, it is about so much more than that. Anyone who has ever felt left behind by friends and/or family by going away and then coming back from somewhere or something will completely relate to Travis Coates's story. I will be recommending this book to teens and adults for the rest of my life.
I paused reading for now:
Smek for President! by Adam Rex
As excited as I was to read the sequel to The True Meaning of Smekday, I found myself longing to listen to the audiobook rather than read the book because I really want to hear Bahni Turpin tell more of Gratuity Tucci's story and narrate for J.Lo the Boov alien. The first Smekday book is my favorite audiobook of all time so I'm praying that Turpin also narrates the sequel too.
Picture books I enjoyed last week: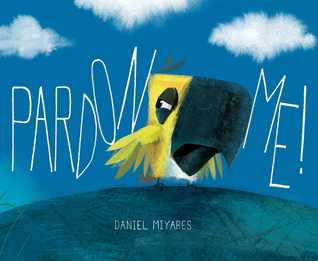 Pardon Me! by Daniel Miyares
Fans of I Want My Hat Back and This is Not My Hat are likely to enjoy this story of a cranky bird who gets his comeuppance. What I loved about this book is how the pictures told more of the story than the text did.
My Teacher is a Monster (No, I Am Not.) by Peter Brown
I love how Bobby's perspective of his monstrous teacher changes throughout the story. Would be a fun read aloud.
Currently reading:
Burnt Toast Makes You Sing Good: A Memoir of Food and Love from an American Midwest Family by Kathleen Flinn
Food is a great form of storytelling, as evidenced by the layout of this book, which tells a family story and then includes a related recipe at the end of each chapter. I envision reading a couple chapters to students and then having them write their own story of a family recipe.
Currently and still reading with my ears:
After the End by Amy Plum
The Elite by Kiera Cass
Some posts from my teaching blog:
Changing the narrative -- one story, one workshop at a time
My EMWP portfolio