Originally hosted by Sheila at
Book Journey
, Jen over at
Teach Mentor Texts
along with Kellee and Ricki at
Unleashing Readers
also host a kidlit version of It's Monday! What are You Reading?
My Monday posts are generally just a highlight of what I've been reading during the week so if you'd like to see all that I've been reading, follow my
Goodreads
page.
Last week I reviewed:
Food Trucks!
by Mark Todd
I finished reading with my ears:
Forgive Me, Leonard Peacock by Matthew Quick
I will be thinking about the ending of this book for a very long time. It's incredibly vague to the point that it NEEDS to be discussed. At the same time, it's also satisfying somehow.
Picture books I enjoyed last week:
Mister Bud Wears the Cone
by Carter Goodrich
Mogie: The Heart of the House
by Kathi Appelt, illustrated by Marc Rosenthal
Two wonderful dog books for different reasons.
Mister Bud
is silly and humorous.
Mogie
is heartwarming and makes you feel warm and fuzzy inside.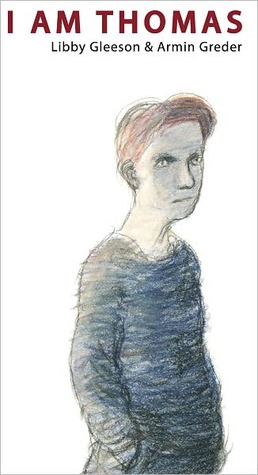 I am Thomas
by Libby Gleeson, illustrated by Armin Greder
An incredibly powerful picture book for YA readers that explores how hard it is to be yourself when everyone, even adults -- especially adults -- want you to conform and comply.
Currently Reading:
Smek for President! by Adam Rex
I am so excited to be reading the ARC of this book you don't even know (Thanks Danielle K. for sending it to me!). Although I did consider waiting until October just so I could listen to the audio since Bahni Turpin's performance of the first book is my favorite audiobook performance of all time. I sure hope she's narrating the sequel too.
Currently reading with my ears:
After the End by Amy Plum
I just started this last night and am only on chapter one so I don't have an opinion yet.