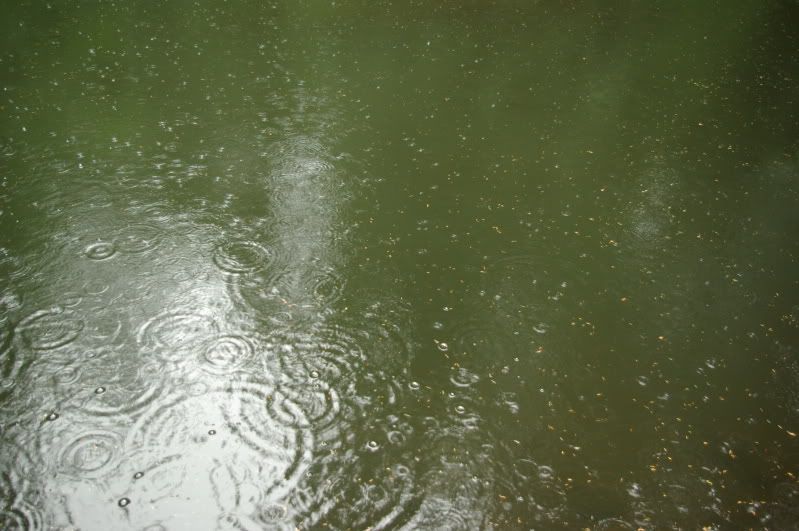 Traveling to the Pacific Northwest and expecting it not to rain is like going to a steak house and hoping they don't serve red meat. So while we hoped for good weather for our entire trip, we knew that this wasn't the most realistic of desires.
In the end, our 8 day trip to Whistler and Vancouver resulted in only one and a half days of rain. Any more than that and it might have bummed us out, but it was just the right amount to add to the ambiance of being in the Pacific Northwest.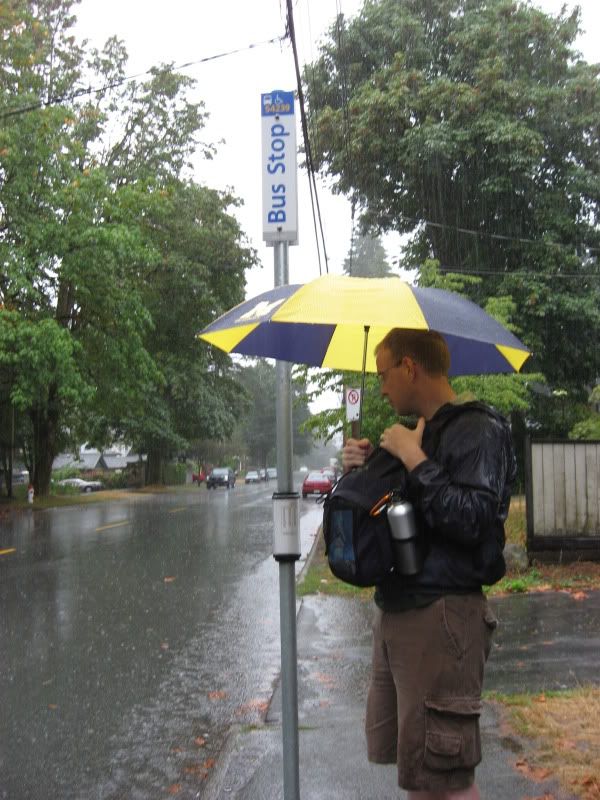 In fact, a trip to North Vancouver's
Capilano Suspension Bridge
is almost more enjoyable in the rain. It would feel unauthentic to visit a rain forest with the sun out and the temperature outside a balmy 90 degrees. Instead, we happily donned our rain jackets and umbrellas to admire the natural beauty of the coastal temperate rain forest.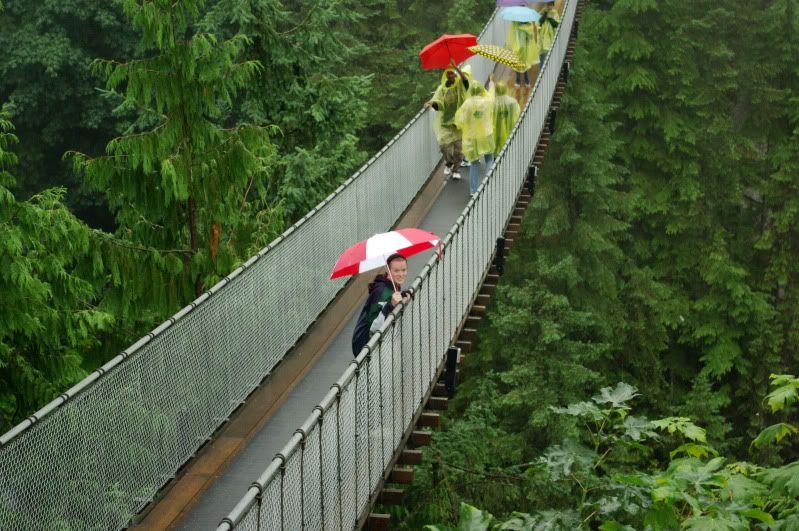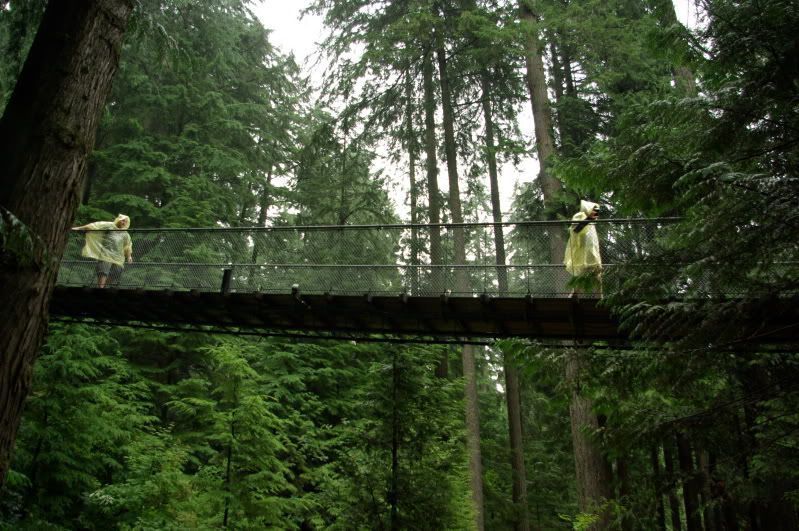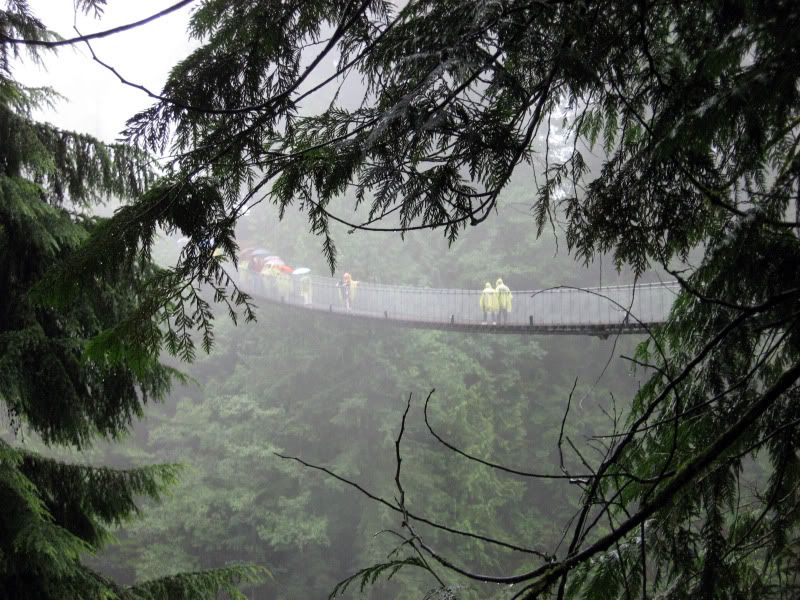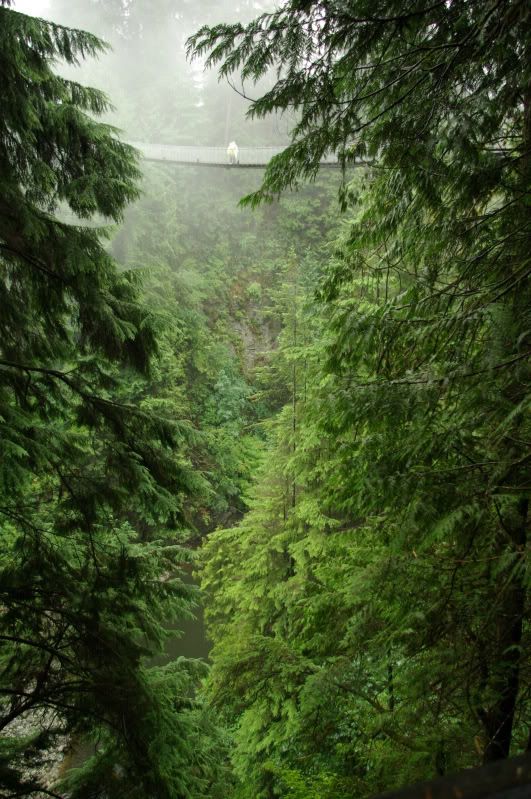 Walking around this lush, green area in the rain almost gave the sense of being in an enchanted fairy tale forest. It was as if at any moment, Snow White and her seven dwarfs would come running out from behind a tree to greet you.