It's Monday! What are you reading? Is a wonderful community of readers, teachers, and librarians. Hosted by Jen over at
Teach Mentor Texts
along with Kellee and Ricki at
Unleashing Readers
, participants share their reading adventures from the past week along with their reading plans for the week ahead.
My Monday posts are generally just a highlight of what I've been reading during the week so if you'd like to see all that I've been reading, follow my
Goodreads
page.
I recently reviewed: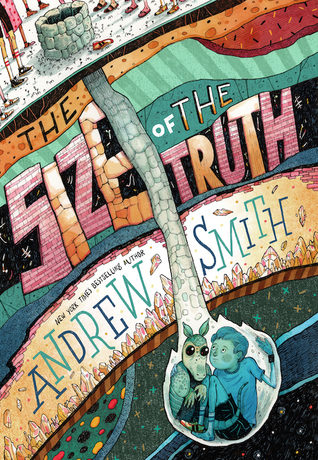 Guts by Raina Telgemeier
The Size of the Truth by Andrew Smith
I also recently read and loved:
Sunny Rolls the Dice by Jennifer and Matthew Holm
The way Jennifer and Matthew Holm along with their colorist, Lark Pien, have grounded these Sunny narratives in a time and place is what makes this graphic novel series stand out among others. Not only do the fashions and decor of the 1970s come alive in these books, but everything also manages to feel trendy and fashionable, like you're living in that time with the characters rather than reading it from a distance.
We Got This: Equity, Access, and the Quest to Be Who Our Students Need Us to Be by Cornelius Minor
This book is so important. It perfectly marries teacher advocacy, teacher research, and social justice while making all those hard topics easily digestible.
The Big Book Adventure by Emily Ford, illustrated Tim Warnes
Two friends go on many adventures through the books they read and then share their adventures by letting them borrow each other's books. I love how the illustration style changes with each new story adventure the friends find themselves in.
I Will Race You Through This Book by Jonathan Fenske
A picture book that young readers will no doubt read over and over again as they work on fluency and confidence.