It's Monday! What are you reading? Is a wonderful community of readers, teachers, and librarians. Hosted by Jen over at
Teach Mentor Texts
along with Kellee and Ricki at
Unleashing Readers
, participants share their reading adventures from the past week along with their reading plans for the week ahead.
My Monday posts are generally just a highlight of what I've been reading during the week so if you'd like to see all that I've been reading, follow my
Goodreads
page.
Last week I reviewed:
Zoe's Terrific, Colorific Experiment by Zoe Perisco
Picture Books I Read and Enjoyed:
The Undefeated by Kwame Alexander, illustrated by Kadir Nelson
This beautiful book moved me so deeply. The rhythm and cadence of the poem are expertly paired with the page turns and illustrations, and in one case, an incredibly moving and jarring lack of illustrations. I hope the Caldecott AND Newbery committees will be talking abut this one.
Little Taco Truck by Tanya Valentine, illustrated by Jorge Martin
A picture book that makes my foodie heart very happy (and hungry). Also: the symbolism of a story making room for a little taco truck is not lost on me given the divisive rhetoric about immigrants in the U.S.
Music for Mister Moon by Phillip and Erin Stead
Phillip Stead's books never follow a logical predictability to them, but are always delightfully quirky and have a dignified absurdity to them. This book is no different.
You are Light by Aaron Becker
Innovative and touching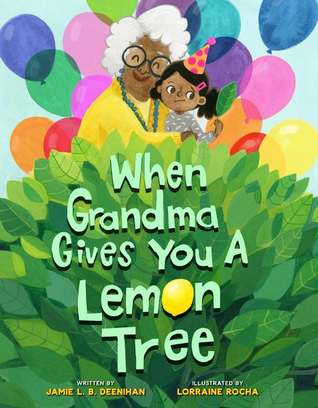 When Grandma Gives You a Lemon Tree by Jamie L.B. Deenihan, illustrated by Lorraine Rocha
When a young girl doesn't know why her grandma gives her a lemon tree for her birthday, it eventually becomes clear when she uses the lemons to make lemonade (literally) to make money so she can buy herself her own gifts, for herself and the community. A beautiful reminder that the greatest gifts we can give are the ones that keep on giving.
How to Two by David Soman
When I picked up this book, I didn't quite know what to expect based on the title. I kind of thought it was going to be an instruction manual on how to be 2 years old. But I like the real version better. Essentially, it's about encouraging kids to always let others join in their circle, or as Glennon Doyle says, permanently standing in a horseshoe so others can join.
Dandy by Ame Dyckman, illustrated by Charles Santoso
Oh the things daddies will do for their daughters.... even leave weeds on the lawn.
Tomorrow Most Likely by Dave Eggers, illustrated by Lane Smith
Oh the possibilities that tomorrow brings! I love that Dave Eggers has found a new niche in writing picture books for kids.
The Book Hog by Greg Pizzoli
The Book Hog loves books so much. He loves smelling them. He loves owning them. He even looks at them while he sits on the toilet. But the Book Hog has a secret: he can't actually read. So when he has an opportunity to attend storytime at the library, his book-loving heart jumps at the chance. This book really speaks to the idea that adults can instill a love of books in kids before they can even read. There is something about actually holding a book that is powerful. And adults have the power to nurture that in kids at a very early age.
B is for Baller: the Ultimate Basketball Alphabet by James Littlejohn, illustrated by Matthew Shipley
This ABC book about basketball has swag. Pair it with Kwame Alexander's The Crossover and you'll have readers clamoring for more books like this, which are less about the alphabet and more about the cool groove about it.
My Island by Stephanie Demasse-Pottier, illustrated by Deng Soun Ratanavanh
Stunning story and illustrations, which aren't just artistic, but feel almost like the illustrator has an interior design background the way that space and color are in such harmony with one another.
Currently reading: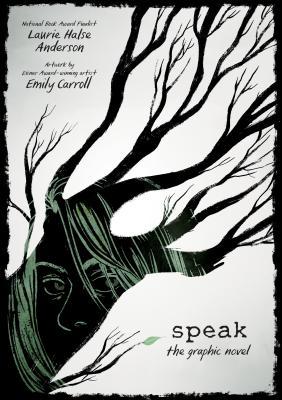 Speak: The Graphic Novel by Laurie Halse Anderson, illustrated by Emily Carroll
I wondered how I would feel about this given what an important book this is for the legacy of young adult literature. I needn't have worried. It is just as powerful as the original and manages to feel both new and timeless.