It's Monday! What are you reading? Is a wonderful community of readers, teachers, and librarians. Hosted by Jen over at
Teach Mentor Texts
along with Kellee and Ricki at
Unleashing Readers
, participants share their reading adventures from the past week along with their reading plans for the week ahead.
My Monday posts are generally just a highlight of what I've been reading during the week so if you'd like to see all that I've been reading, follow my
Goodreads
page.
Last week I finished reading: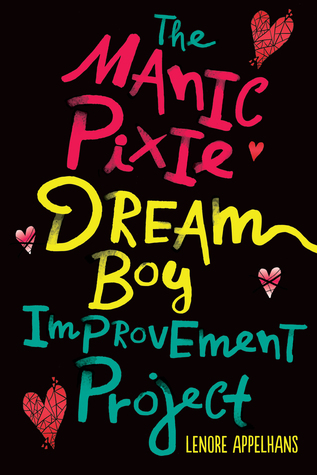 The Manic Pixie Dream Boy Improvement Project by Lenore Appelhans
A fantastic piece of metafiction that will be a perfect addition to any middle or high school English teacher's library. There is so much to discuss with kids about writing, writers, and the conventions of literature.
Picture books that stood out in the pile:
Ode to an Onion: Pablo Neruda and His Muse by Alexandria Giardino, illustrated by Felicta Sala
Beautiful language and illustrations. It's not as flashy or well known as many other picture books this year, but there's something incredibly special about this story about the famous poet Pablo Neruda.



The Book Tree by Paul Czajak, illustrated by Rashin Kheiriyeh


A lovely book about the power of ideas and planting seeds



Dreamers by Yuyi Morales


A no-brainer Caldecott contender



Starstruck: The Cosmic Journey of Neil deGrasse Tyson by Kathleen Krull and Paul Brewer, illustrated by Frank Morrison
I'm not a science-y person but I love me some Neil deGrasse Tyson.



Lyric McKerrigan, Secret Librarian by Jacob Sager Weinstein, illustrated by Vera Brosgol


This book is genius. Criminals are always foiled by the secret librarian who knows how to find just the right book for everyone to distract them.



The Remember Balloons by Jessie Oliveros, illustrated by Dana Wulfekotte
What a perfect book to talk to children about the confusion and heartbreak of watching a relative suffer from Alzheimer's.


Currently reading:

Rabbit and Robot
by Andrew Smith
Currently reading with my ears:
Puddin' by Julie Murphy