It's Monday! What are you reading? Is a wonderful community of readers, teachers, and librarians. Hosted by Jen over at
Teach Mentor Texts
along with Kellee and Ricki at
Unleashing Readers
, participants share their reading adventures from the past week along with their reading plans for the week ahead.
My Monday posts are generally just a highlight of what I've been reading during the week so if you'd like to see all that I've been reading, follow my
Goodreads
page.
Last week I finished reading with my ears: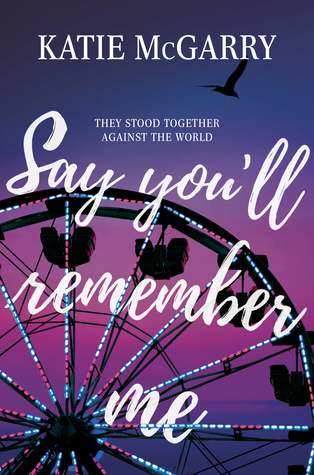 Say You'll Remember Me by Katie McGarry
A book that is both a romance and critical examination of our political and judicial systems. One that shows that getting into these professions with all the best intentions in the world doesn't mean you won't be complicit in contributing to an already unjust and corrupt system.


Picture books I loved last week:


The Sun is Kind of Big Deal by Nick Seluk


Love the humor and lighthearted approach to what is usually a serious topic. Giving the sun a persona of a famous "star" was quite clever.



The Wall in the Middle of the Book by Jon Agee
A not-so-brave knight is glad he is protected by the wall in the middle of the book. After all, there are scary things on the other side of the wall.
But then all of a sudden, he's no longer protected on his side of the wall and must go over to the other side. What he discovers is that maybe this side of the wall isn't so scary after all. A clever allegory
for our current political climate told in a kid-friendly way.
Outside My Window by Linda Ashman, illustrated by Jamey Christoph
When you look out the window of your home, what do you see? We may all see different things, but we see the same things too -- the sky, the sun, and the moon. A beautiful story to remind us we all share this world together.
Currently (still) reading:
Odd One Out
by Nic Stone
Currently reading with my ears:
Puddin' by Julie Murphy