It's Monday! What are you reading? Is a wonderful community of readers, teachers, and librarians. Hosted by Jen over at
Teach Mentor Texts
along with Kellee and Ricki at
Unleashing Readers
, participants share their reading adventures from the past week along with their reading plans for the week ahead.
My Monday posts are generally just a highlight of what I've been reading during the week so if you'd like to see all that I've been reading, follow my
Goodreads
page.
Last week I was devastated by the news of Anthony Bourdain's death. So I wrote a piece about what he meant to me:
Remembering Anthony Bourdain with No Reservations
Last week I finished reading:
Two Boys Kissing by David Levithan
Written with an incredible point of view: the collective LGBT voices who died tragically and unnecessarily as they observe modern day LGBT youths struggling and going about their lives.
Picture books that stood out in the pile:
Take Your Octopus to School Day by Audrey Vernick, illustrated by Diana Schoenbrun
How can you not love a kid with a pet octopus named Thurgood?
No Hugs for Porcupine by Zoe Waring
Prickly porcupine is sad that no one will hug him, but soon one of his woodland friends will find a solution to show his affection.
Play with Me! by Michelle Lee
Nico and Pip both have different ideas of what "play with me" means. One wants to play games, the other wants to play the cello.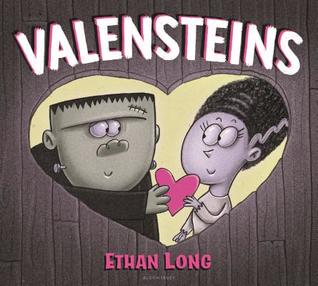 Valensteins by Ethan Long
Love doesn't have to be about hugs and kisses. Sometimes it's just sitting quietly looking at the moon together.
I Just Want to Say Good Night by Rachel Isadora
A tale as old as time: it's bedtime and a little child does whatever she can to avoid going to bed. In this case, saying good night to everyone and everything in her village. Loved the nod to Good Night Moon.
The Funeral by Matt James
A lovely examination of death and sadness and how children remind us that even in death, life goes on.
Currently reading:

Rebound by Kwame Alexander


Currently reading with my ears:

Posted
by John David Anderson