It's Monday! What are you reading? Is a wonderful community of readers, teachers, and librarians. Hosted by Jen over at
Teach Mentor Texts
along with Kellee and Ricki at
Unleashing Readers
, participants share their reading adventures from the past week along with their reading plans for the week ahead.
My Monday posts are generally just a highlight of what I've been reading during the week so if you'd like to see all that I've been reading, follow my
Goodreads
page.
Currently reading:
Long Way Down
by Jason Reynolds
A friend of mine at Simon & Schuster who knows how much I love Jason Reynolds sent me the bound manuscript of his newest YA novel. It's in verse The premise is that it takes place in only a few seconds as the main character is going down an elevator on his way to shoot the guy who killed his brother. Did I mention it's in verse? It is amazing, y'all. Getting boxes of books for the Walden Award committee makes for some pretty awesome book mail, but I gotta say, this is the best book mail I've ever gotten. :)
Still reading with my ears: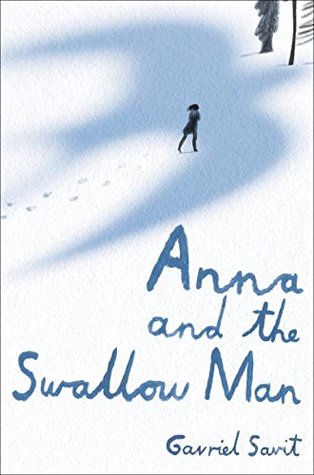 Anna and the Swallow Man
by Gavriel Savit
This has been a great book to listen to on my commute to and from work every day. I'm really enjoying the 2017 Odyssey winner.
Picture books I enjoyed last week:
Boo Who? by Ben Clanton
Sprinkles, Gizmo, Wild, and Rex are back. This time, Rex is behaving himself and the foursome lets a new friend join their group. But Boo doesn't seem to fit in-- because, well, he's hard to see. If you loved Rex Wrecks It (and if you didn't, we can't be friends) then don't miss Boo Who? It hits bookstores in August.
XO, Ox by Adam Rex illustrated by Scott Campbell
Clever, funny, and adorable. Adam Rex is a longtime favorite author of mine and his recent picture books have been home runs.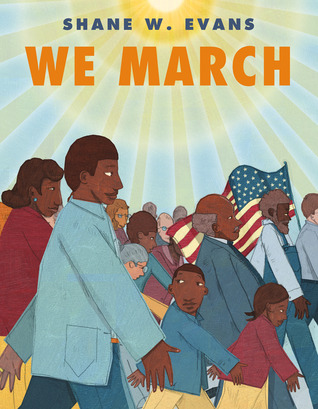 We March by Shane W. Evans
This book is stunning. Spare in text but full of meaning and emotion.
Save