It's Monday! What are you reading? Is a wonderful community of readers, teachers, and librarians. Hosted by Jen over at
Teach Mentor Texts
along with Kellee and Ricki at
Unleashing Readers
, participants share their reading adventures from the past week along with their reading plans for the week ahead.
My Monday posts are generally just a highlight of what I've been reading during the week so if you'd like to see all that I've been reading, follow my
Goodreads
page.
Hi, friends. It's been a few weeks since I've done and It's Monday! post. I'm up to my eyeballs in Walden committee reading so it's difficult to navigate that along with maintaining a blog. So this week's post will be a small snippet of what I've been reading over the past few weeks.
I recently reviewed: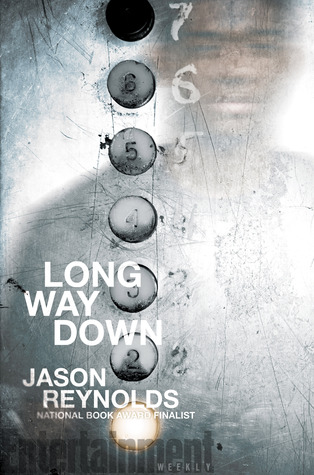 Long Way Down
by Jason Reynolds
Recent favorite picture book reads:
Leave Me Alone!
by Vera Brosgol
An old grandmother just wants to be alone with her knitting but her grandkids won't leave her alone. She must go to extreme measures to find some peace and quiet. Hilarious and charming, this Caldecott honor is sure to be a read aloud hit.
The House That Jane Built: A Story About Jane Addams by Tanya Lee Stone, illustrated by Kathryn Brown
A beautiful picture book biography about a woman who chose to move to a destitute part of Chicago to better the community. A true social justice heroine.
Martina and Chrissie: The Greatest Rivalry in the History of Sports by Phil Bildner, illustrated by Brett Helquist
Full review coming soon
Out of Wonder: Poems Celebrating Poets by Kwame Alexander, Chris Colderley, and Marjory Wentworth, illustrated by Ekua Holmes
This is the ultimate mentor text. Not only is it a tribute to some amazing poets, but the style of each poem embodies the poet to whom is being paid tribute. You can be sure I will be pulling this book out during Poetry Month.
I finished reading:
Up from the Sea by Leza Lowitz
An intriguing novel in verse about a young man who loses his family in the 2011 earthquake and tsunami in Japan