It's Monday! What are you reading? Is a wonderful community of readers, teachers, and librarians. Hosted by Jen over at
Teach Mentor Texts
along with Kellee and Ricki at
Unleashing Readers
, participants share their reading adventures from the past week along with their reading plans for the week ahead.
My Monday posts are generally just a highlight of what I've been reading during the week so if you'd like to see all that I've been reading, follow my
Goodreads
page.
It's been a couple weeks since I've posted anything. Still tired. Still trying to navigate my new role as librarian and my old role as 8th grade English teacher. I'm hoping things will slow down... soon. Maybe?
Anyway, I just found out the fantastic news on Friday that I was selected to serve on
ALAN's Amelia Elizabeth Walden Award
committee! I am so excited I can't even. :)
Anyway, in the past couple weeks I reviewed:
Beautiful
by Stacy McAnulty, illustrated by JoAnne Lew-Vriethoff
I read:
Ghost by Jason Reynolds
Jason Reynolds always writes such wonderful, lovable characters. Ghost is no different.
From Ghost to...
Ghosts
by Raina Telgemeier
Not that I need to convince you to read it because Raina Telgemeier is a national treasure, but oh my, this is Raina's best work yet. It's moody and quiet but also festive and joyful. It's also wildly page-turning. I loved the setting, the characters, and the emphasis on celebrating rather than mourning the dead, as the idea for Ghosts revolves around El Dia de los Muertos. But, I'm also beginning to recognize that this book has been flagged as problematic by cultural insiders and I am still processing that. To learn more about that discussion check out the post at
Reading While White
and also
Laura Jimenez's blog post
. I still love Raina and support her work -- and this book. But I also want to validate and give credence to those who want to discuss why they take issue with it.
I listened to:
Auggie and Me: Three Wonder Stories by RJ Palacio
Three short stories written after the wildly popular book Wonder was published, share the perspectives of characters that were previously unheard from in the original story: Julian, Christopher, and Charlotte. An enjoyable listening experience.
And I loved these picture books:
How This Book Was Made
by Mac Barnett, illustrated by Adam Rex
Mac Barnett's picture books are the perfect combination of funny and complex while still maintaining its childlike innocence and wonder. I read this book to first graders last week and they loved it.
They All Saw a Cat by Brendan Wenzel
Travis Jonker said this book was created in the Caldecott lab. As much as I enjoyed the illustrations, I actually found the text more compelling. Especially the repetition. A good text to use when discussing perspective.
The Sword and the Stove by Frank W. Dorner
A book that's humor is silly, sophisticated, and dark all rolled into one. Loved it!
Something Beautiful by Sharon Dennis Wyeth, illustrated by Chris K. Soenpiet
When a young girl tries to find something beautiful in her neighborhood, she decides to go out and make her own beauty. This would be a great book to pair with Last Stop on Market Street.
Currently reading: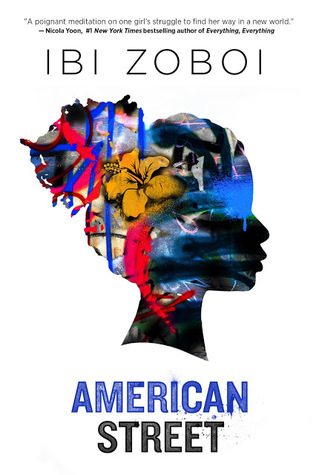 American Street by Ibi Zobo
Currently reading with my ears:
Endzone: The Rise, Fall, and Return of Michigan Football by John U. Bacon
Because I live in Ann Arbor and my husband loves Michigan football -- and so I do by default. ;)