It's Monday! What are you reading? Is a wonderful community of readers, teachers, and librarians. Hosted by Jen over at
Teach Mentor Texts
along with Kellee and Ricki at
Unleashing Readers
, participants share their reading adventures from the past week along with their reading plans for the week ahead.
Last week I reviewed:
Salt to the Sea
by Ruta Sepetys
I finished reading:
Yes! We are Latinos: Poems and Prose about the Latino Experience
by Alma Flor Ada
A wonderful, engaging book concept. A poem/story in verse is followed up by historical information about all the varied cultural groups that fall under the Latino/Hispanic umbrella.
Picture books that stood out in the pile:
Snappsy the Alligator (Did Not Ask to Be in This Book) by Julie Falatko, illustrated by Tim Miller
Snappsy the Alligator is none too happy when an annoying narrator follows him around describing his every move. Breaking the fourth wall all up in this book. Loved it!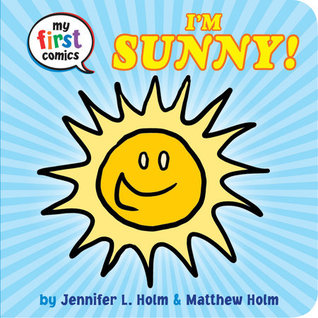 I'm Sunny! by Jennifer L. Holm and Matthew Holm
Board book comics! Yes! :D
I finished reading with my ears:
Furiously Happy: A Funny Book About Horrible Things by Jenny Lawson
Lawson's first book, Let's Pretend This Never Happened, was so funny I found myself laughing to the point of tears. Furiously Happy is more of the same, which is why it didn't feel as funny as the first time around -- because it didn't feel any different, just more of the same. However, Lawson's frank discussions about her mental illness are what make this book more than just her senseless stream-of-consciousness and what ultimately made it worth the read.
Currently reading:
The Great American Whatever by Tim Federle
Currently reading with my ears:
Me and Earl and the Dying Girl by Jesse Andrews