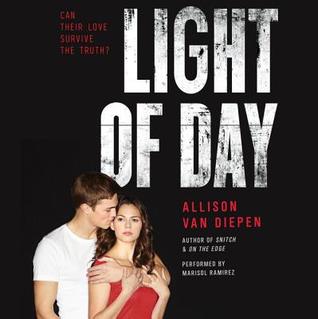 One Saturday night, Gabby Perez goes clubbing with her friend Maria and their drinks are drugged. But before Gabby takes her first sip, she is warned by a mysterious and handsome stranger. Her friend Maria, however, is not so lucky. Thankfully, Gabby manages to get Maria out of the club and away from the pimp who was planning on kidnapping both girls before the evening was over and forcing them into prostitution. The next morning, Maria has no memory of what transpired.
After that night, Gabby wants to find the mysterious stranger who saved her and her friend to thank him, but she also wonders what other girls haven't been so lucky. She uses her platform of her radio show to discuss these difficult topics, which brings the mysterious stranger, X, right to her. As their attraction grows, X enlightens Gabby to a dangerous side of Miami she never knew about, but when a friend of Gabby's goes missing and X agrees to help find her, Gabby can't help but wonder who X really is.
Light of Day
is one of those books that kind of straddles genre/age group lines. It's young adult because the protagonist is still in high school and lives with her parents, but it definitely has that edgier, guilty pleasure new adult feel as well because Gabby has proven her independence, maturity, and ambition by having her own radio show. While a literary masterpiece it is not,
Light of Day
is some page-turning brain candy. It's a book you pick up when you don't want to think and just want to be entertained. And you know what? That's perfectly OK. We need books like that too.
The audiobook narrator, Marisol Ramirez, has a perfectly soothing voice to make the story entertaining and suspenseful yet not anxiety-inducing. I was surprised at how calm I felt throughout the story despite the tense plot. I'm convinced it had to do with Ramirez's smooth, dulcet narration.
After listening to
Light of Day
, I'm going to check out some of Allison Van Diepen's other books for when I'm in a reading or listening rut. I greatly enjoyed this audiobook experience.
Light of Day
by Allison Van Diepen
Audiobook Narrator:
Marisol Ramirez
Published:
November 24, 2015
Publisher:
HarperTeen/Harper Audio
Pages:
320
Audiobook Length:
7 hours, 25 minutes
Genre:
Suspense
Audience:
Young Adult
Disclosure:
Audiobook download provided by publisher
If you buy this book or any book through Amazon, it is my hope that you also regularly patronize independent bookstores, which are important centerpieces of thriving communities. While I am an Amazon Affiliate, that by no means implies that I only buy my books through their website. Please make sure you are still helping small, independent bookstores thrive in your community. To locate an independent bookstore near you, visit IndieBound.