Originally hosted by Sheila at
Book Journey
, Jen over at
Teach Mentor Texts
along with Kellee and Ricki at
Unleashing Readers
also host a kidlit version of It's Monday! What are You Reading?
My Monday posts are generally just a highlight of what I've been reading during the week so if you'd like to see all that I've been reading, follow my
Goodreads
page.
Last week I reviewed: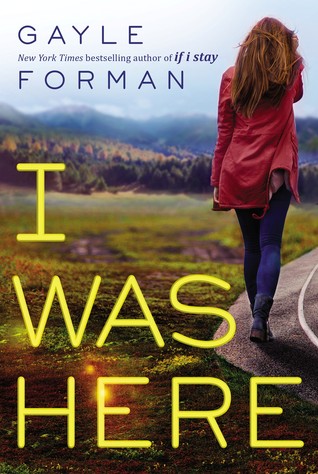 I Was Here
by Gayle Forman
I finished reading with my ears:
All Fall Down
by Ally Carter
A pretty solid start to a fun new YA spy series. I'm looking forward to the next book.
Favorite picture books from last week:
The Case for Loving: The Fight for Interracial Marriage
by Selina Alko and Sean Qualls
A book many people will undoubtedly draw comparisons to the present day. An incredibly timely story. Which makes you wonder: how will history judge us based on the current fight for marriage equality?
The House in the Night by Susan Marie Swanson, illustrated by Beth Krommes
As I was reading I couldn't help but think how much the illustrations reminded me of Van Gogh's Starry Night, and wouldn't you know it... There was a place in the story where the bedroom in the house had Starry Night hanging on one of its walls.
Currently reading:
Read Between the Lines by Jo Knowles
I love how you have to "read between the lines" to understand the cover of this book. :)
Currently reading with my ears:
The Swap by Megan Shull
Other posts from last week:
A Ten Year Anniversary
Last week marked the ten year anniversary of when my husband and I moved back home from Germany
From my teaching blog:
Write Beside Them
Students and social media: let's get our heads out of the sand
Finding inspiration in the classroom: Matching your passion to resources