Originally hosted by Sheila at
Book Journey
, Jen over at
Teach Mentor Texts
along with Kellee and Ricki at
Unleashing Readers
also host a kidlit version of It's Monday! What are You Reading?
My Monday posts are generally just a highlight of what I've been reading during the week so if you'd like to see all that I've been reading, follow my
Goodreads
page.
I can't believe I leave for the NCTE Convention on Wednesday! If you're going to be there, I hope you're able to make it to one of my sessions:
Friday 2:30 - 3:45 PM
Heart and Mind: Stories and Ideas That Keep Us Teaching
Saturday 8:00 - 9:15 AM
Students CAN Write: Changing the Narrative of a Deficit Model
And I was added last minute to this Ignite session on Saturday 9:30-10: 45 AM due to a cancellation:
Common Standards, Uncommon Teaching
My Ignite session is going to be about using social media to transform your teaching.
Needless to say, given that I have two part-time jobs, am taking two grad classes, and have three NCTE presentations to prepare for, I haven't gotten a whole lot of reading done this past week.
I did manage to finish this audiobook:
Better Nate Than Ever by Tim Federle
I absolutely LOVED this book! I need to write a full review soon. It's one of those books that needs a full-review written about it, not just a one-sentence summary.
And this book for my children's lit class:
Mister Orange
by Truus Maati
I don't have much to say about this one. It just wasn't the right book for me as a reader. I would have never picked it up had it not been required reading for a class.
Returned to reading: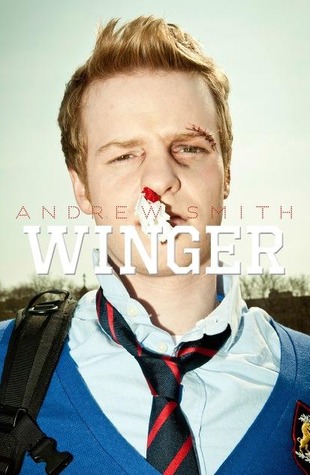 Winger by Andrew Smith
I'm getting through this one slowly but surely. I paused it for a couple weeks and now I'm back to it, a few chapters at a time.
Still reading with my ears:
Guys Read: True Stories edited by Jon Scieszka
Who knows what reading adventures await me upon my return from NCTE next week. :)