It's Monday! What are you reading? Is a wonderful community of readers, teachers, and librarians. Hosted by Jen over at
Teach Mentor Texts
along with Kellee and Ricki at
Unleashing Readers
, participants share their reading adventures from the past week along with their reading plans for the week ahead.
My Monday posts are generally just a highlight of what I've been reading during the week so if you'd like to see all that I've been reading, follow my
Goodreads
page.
I have one more day on my The Lost Girl giveaway.
I recently finished reading: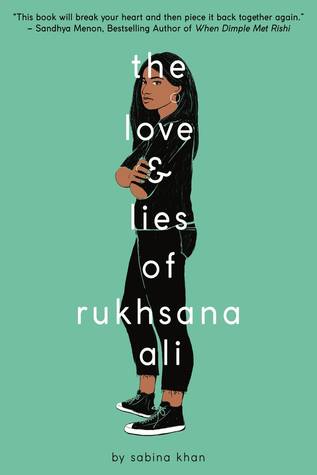 The Love and Lies of Rukhsana Ali by Sabina Khan
An important book that addresses the difficulty of being LGBTQ in a Muslim family. We hear so much about Christian intolerance toward the LGBTQ community, but not as much Muslim intolerance. This book will help a whole lot of teens in Muslim families feel seen and heard.
Picture books I enjoyed the past few weeks:
Can I Be Your Dog? by Troy Cummings
A sweet story, told epistolary style, about a dog looking for his family. The visual clues in the illustrations make the ending rather predictable, but no less heartwarming.
How to Be a Lion by Ed Vere
There is no one way to be a lion. A lovely book that subtly subverts toxic masculinity.
Dad By My Side by Soosh
Speaking of toxic masculinity, this is one of the sweetest father-daughter relationships I've ever seen in a book. The father is a gentle giant and represents the exact opposite of toxic masculinity. He shows readers what gentle masculinity is about.
Currently reading:
Cardboard Kingdom by Chad Sell
Currently reading with my ears:
When My Heart Joins the Thousand by A.J. Steiger